Flying has captured the imagination of the human mind for centuries. Way before the Wright Brothers gave us wings.
What was once considered a luxury is now the means to an end for over 8 million people everyday. The advent of Low Cost airlines has stripped flying of its frills and made it even more accessible.
Yet, boarding an aircraft and jet setting to a faraway place has not lost its charm. It never will.
The commodification of flying over the last few decades has resulted in unbundled fares, hybrid business models and a relentless focus on reducing costs and increasing revenue. This has undoubtedly helped the industry grow leaps and bounds. However, some if not all of the above has taken a toll on customer experience.
Caring for fellow human beings is essentially what makes our species unique. Human beings inherently like being looked after and cared for. This very basic yet important human need is what businesses exploit to garner brand loyalty and repeat custom.
Customer service over time has evolved into what some now call customer experience. Most airlines don't just create a customer experience plan but obsess over its implementation, consistently.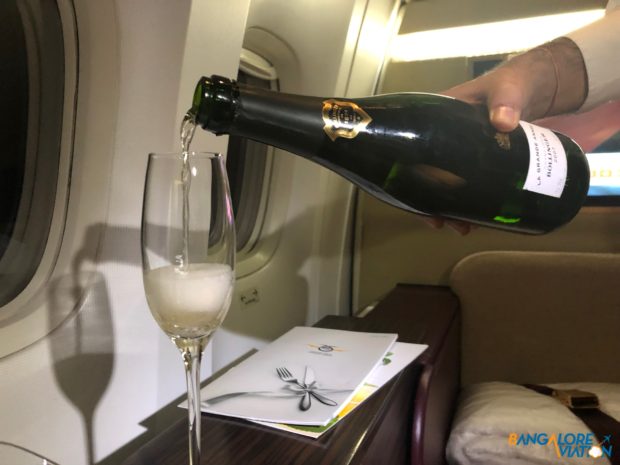 Great customer experience ensures not just repeat custom but amazing word of mouth which is free and credible. This in turn has a direct impact on the customer acquisition costs too.
A robust customer experience plan, which is militantly executed will ensure an airline stands out in this crowded and commodity centric marketplace, where passengers switch airlines for as little as a couple of hundred rupees. Consistently good passenger experience will, if not immediately but in due course, convince customers to pay over and above to fly the airline which has a proven track record of delivering great customer service.
Poor customer experience on the other hand, is not necessarily one where everything goes wrong. It could be an issue with just one of the various touch points throughout the customer journey. It could also be a result of a lack of coordination between the stakeholders which resulted in a dissatisfied customer.
I have delved into the recent past and chosen a couple of incidents to elaborate on the above.
SpiceJet's alleged misfortune, Vistara's opportunity
Customer Experience is almost entirely dependent on company culture. You may have the most comprehensive customer experience plan but it will fall flat on its face, if you do not have an inherent culture of treating customers with respect and dignity.
The word 'customer' is all encompassing and not just limited to passengers who fly with the airline. It includes internal customers i.e. the airline employees, prospective employees and even vendors.
Airline employees are ambassadors for the airline and their actions have a direct impact on not just customer experience but also the larger brand itself.
There was recently outrage on Social Media about the alleged rejection of a female cabin crew candidate over the complexion of her skin by SpiceJet, the second largest low cost airline in India. This was brought to the forefront by the candidates friend on Twitter.
She stepped into the room, and the first thing she was told by a fellow FEMALE interviewer was
'Dont you know we don't accept tan girls?'
My friend was shell shocked. She was not expecting this and it left her numb and speechless.@flyspicejet

— Priyanka. (@psahani15) May 11, 2019
While this controversy was playing out, Vistara, a joint venture of Tata Sons Limited and Singapore Airlines Limited (SIA) used this as an opportunity to reach out to the candidate who had allegedly been discriminated against and offered her a chance to interview for the same position with them.
The candidate was flown over to New Delhi from Mumbai by Vistara to attend the interview at the airlines headquarters. Fortunately for the candidate, she cleared the interview with flying colors and was offered a job.
Update:@airvistara contacted my friend and gave her a fair interview. She has been selected and is starting her cabin crew training ❤️
Your colour doesn't define you, your talent does! https://t.co/Xhd8cpsU3r

— Priyanka. (@psahani15) May 17, 2019
SpiceJet did little to curtail the above situation from becoming their 'misfortune' apart from issuing a statement rejecting the allegation. Vistara, who had absolutely nothing to do with this reached out to the candidate privately and offered her an interview. This is not only a win for the current management at Vistara but for the culture at the airline which is largely influenced by both parents, Tata Sons and Singapore Airlines.
More allegations of woeful behavior towards prospective candidates from SpiceJet executives came to light again when a senior executive allegedly made some rather unpleasant comments at a pilot recruitment event. Majority, if not all the pilots at the event were from the recently grounded airline, Jet Airways. It was widely alleged by pilots at the event that they were told SpiceJet is doing a "charity" by hiring them. The incident was widely reported by the media.
The pilots union at Jet Airways expressed shock on some of the alleged remarks made at the recruitment event and even issued a formal statement in this regard.
There are always two sides to a story and SpiceJet has vehemently rejecting the allegations made in both the above mentioned cases. However, one does wonder if these allegations were true, even in part, SpiceJet has a culture crisis at hand which undoubtedly has a direct impact on customer experience.
Jet Airways: A tribute to the fallen giant
Jet Airways started operating as an air taxi operator in 1993. In 2004, Jet Airways started international flights to Colombo and quickly procured wide body jets to launch flights to Europe and North America.
The Jet Airways brand was built around and came to be known for outstanding customer service. Jet had engineered their customer experience proposition around the savvy Indian traveler and ruled the roost before the advent of low cost airlines.
Naresh Goyal was a man on a mission. He wanted to build India's best airline which offered personalized service like no other. Jet was the first airline in India to hand out boarding cards with passenger names printed on them. They were also the first Indian airline to offer a fully enclosed First Class suite on their Boeing 777-300ER aircraft. Jet was a #PaxEx champion in its hay days and a large part of the credit goes to the people at the airline.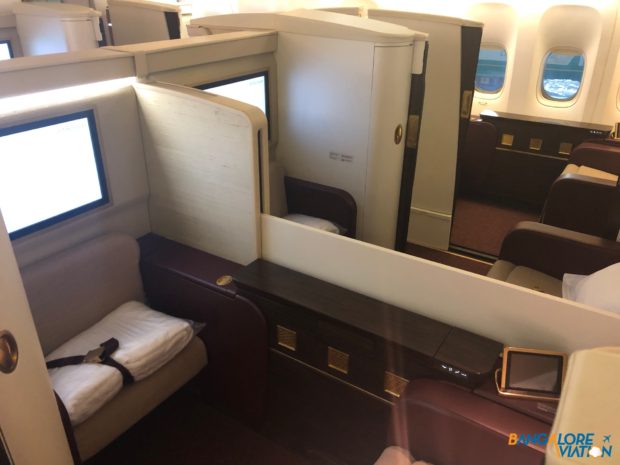 Jet's Customer Experience plan which was brilliantly executed by executives who were hand picked by Goyal himself. Employees who were assigned customer facing roles, were given comprehensive training which was designed with input from the best airlines globally.
Goyal held Singapore Airlines in high regard. It came as no surprise when a whole bunch of Ex-Singapore Airlines cabin crew were hired by Jet Airways around the time when the airline was about to start international flights, to help establish service routines. Cabin crews back then had a three month long training course with one whole month dedicated to service training alone.
The rigorous training and sky high expectations set for employees ensured they delivered outstanding service. Service recovery if at all required was both prompt and swift with inputs directly from Goyal. Jet won various accolades for its superlative service and Goyal must be credited for building a culture where the customer was indeed king.
Jet soon because the airline of choice for both corporates and celebrities. Anybody who was somebody had a JetPrivilege account and was a frequent flier with Jet Airways.
The advent and subsequent growth of low cost airlines forced Jet Airways to discount just to fill up airplanes. So much so that seats were often being sold below cost which along with a whole bunch of other factors resulted in the suspension of flights on the 17th April 2019.
This is not a deep dive into how and why Jet Airways went down. This is however a celebration of the airline which reintroduced India to great customer service after Air India, our national carrier, began to let us down.
The flawless customer experience at Jet Airways till date prompts the who's who from every walk of life to express remorse over the collapse of their beloved airline. The remorse is not just limited to customers. Employees at the airline have stuck together as one big family and been extremely vocal on various platforms, about multiple issues since the suspension of flights.
Jet Airways succeeded in providing a sense of belonging and family for both the employees and its customers. This is a rarity in the aviation world especially in today's day and age. This post by Bollywood Star Boman Irani is one of many which sums up my thoughts beautifully.
Airlines are in the business of creating memories. This is what I would like to leave all of you all with.
Atleast, that is how I choose to look at it. A well defined customer experience plan backed by the management, powered by a culture which empowers employees to deliver and rigorous training will ensure loyalty and repeat custom.
Here's thanking Jet Airways for the millions of happy memories and hope others in need of course correction pay heed before it's too late.