Boeing has announced two orders for 777 freighters at the Paris Air Show today. The first came from China Airlines in the form of six 777 Freighters.
China Airlines will use the 777F to replace their existing 747 Freighters and to operate between their base in Taipei to North America and Europe.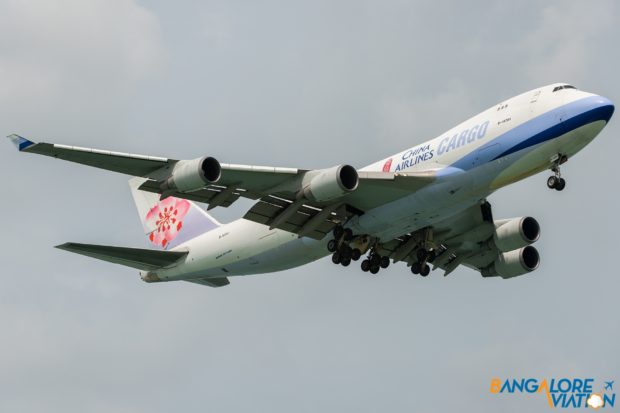 Hsieh Su-Chien, Chairman, China Airlines
"Air cargo is an important part of our overall business and the introduction of these new Boeing 777 Freighters will play an integral role in our long-term growth strategy, As we transition our Freighter fleet to the 777Fs from the older 747Fs, this will enable us to deliver world-class services to our customers more efficiently and reliably."
Qatar orders five 777Fs
The second order came from Qatar Airways which ordered five additional 777Fs. The middle eastern carrier has rapidly grown its cargo operations. The order will build on the airlines existing order book for the 777F.
Qatar currently operates 23 freighters, including 16 Boeing 777 Freighters.
Akbar Al Baker, CEO, Qatar Airways Group
"I am very pleased that Qatar Airways has today signed this landmark order for five new Boeing 777 Freighters to add to our cargo fleet, It will increase our 777 freighter fleet by a full 20 percent, enabling us to further develop our business and offer new customers the chance to experience a truly first-class logistics service. This is an order that will propel our growth and, I firmly believe, confirm us as the leading cargo operator in the world."