Earlier this year Emirates signed a memorandum of understanding (MoU) with Airbus for 36 Airbus A380s – 20 firm order with 16 options. The deal which was worth $16 billion (before discounts) was widely seen as an extension of life for the A380 program.
It's safe to say Emirates loves it's A380s. With 105 aircraft in it's fleet and another 57 on order, it is the only airline to have made the A380 the mainstay of it's fleet. The airline operates half of all the A380's in the world.
However Bloomberg is reporting that the deal has stalled with engine negotiations for the 36 aircraft having reached an impasse. The airline and engine supplier Rolls-Royce are not able to agree 'on price and fuel burn on an engine that's already falling short of performance parameters.'
Emirates' A380s were originally powered by Engine Alliance (a JV between General Electric and Pratt & Whitney) GP7200 engines. In 2015 Rolls-Royce secured an order from the middle eastern giant for engines for 50 A380's – the first of which was delivered in December 2016. But people familiar with the issue have said that Rolls-Royce has not been able to meet the fuel burn improvements it had promised the airline.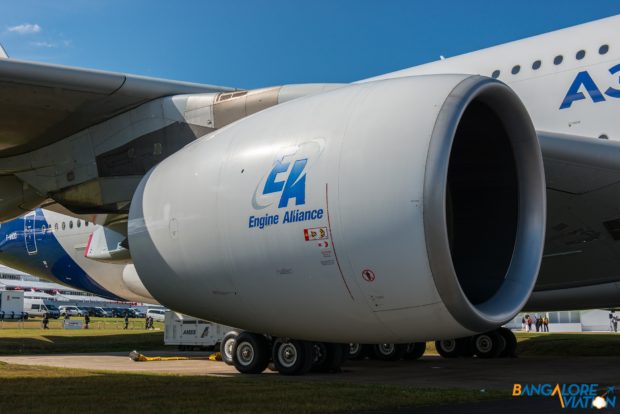 Another obstacle for the deal is that Engine Alliance is no longer actively trying to secure new orders for A380 engines having turned it's attention to other projects. So it may be that Rolls-Royce is Emirates only option to power the A380 in which case the airline may reconsider it's order completely.
Let's hope that Airbus and Rolls-Royce can work out an option for Emirates – without this deal the A380 program may see an earlier end than expected.