American airframer Boeing has rolled out the largest of the 787 dreamliner family at it's Charleston, South Carolina plant. The event was celebrated by thousands of Boeing employees, along with U.S. President Donald Trump and South Carolina Governor Henry McMaster.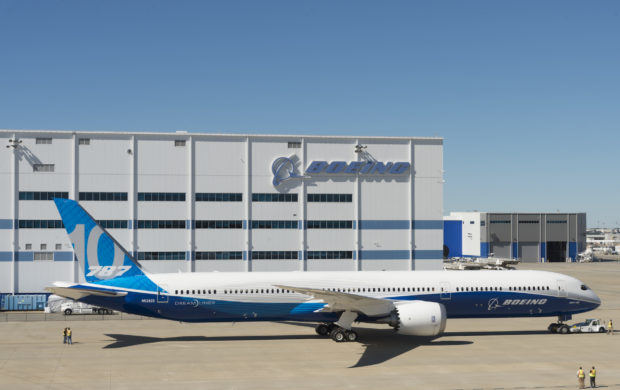 Dennis Muilenburg, chairman, president and CEO, Boeing said
"What's happening here at Boeing South Carolina is a true American success story,"In just a few short years, our team has transformed a greenfield site into a modern aerospace production facility that is delivering 787s to airlines all over the world and supporting thousands of U.S. jobs in the process."
Unlike it's smaller siblings the 787-8 and -9, the 787-10 will be built exclusively at Boeing South Carolina. The aircraft will now be prepared for its first flight in the coming weeks.
The first 787-10 is scheduled for delivery in 2018 to launch customer Singapore airlines. The type has a 149 orders from nine customers.