An all business class aircraft is a rare sight amongst the world's airplanes. While it's not unheard of for a carrier to operate a all business flight – British Airways A318's from London City to New York and Singapore Airline's now discontinued A340 service to the US being some of the well known examples, it is a rare configuration.
Qatar Airways operated it's all business Airbus A319LR between Doha and London for about a year from May 2014 to October 2015. Qatar now operates the pair of A319's as part of it's executive fleet.
The aircrafts are now used mainly for charter operations for large groups of executives or families. It offers a range of around 4000nm which allows it to fly non stop from London to the US. But I was told that it operates more out of Qatar's Doha hub and on flights between Europe and Asia. The aircrafts are still used in limited commercial service and are currently flying a Doha to Dubai route.
The aircraft we went aboard was A7-CJA is a 14 year old A319 which joint Qatar's fleet in 2002. It was reconfigured from it's 8 Buisness 102 Economy setup to it's current 40 business configuration in 2014. It is powered by two IAE V2527M-A5 engines.
The cabin is configured in a 2-2 setup with 40 lie flat business class seats. The cabin is split into two sections with four rows in the forward section and six in the rear. The seats are 19 inches wide and offer a AVOD system with a 15.4 inch screen. The aircraft is equipped with on-board wi-fi.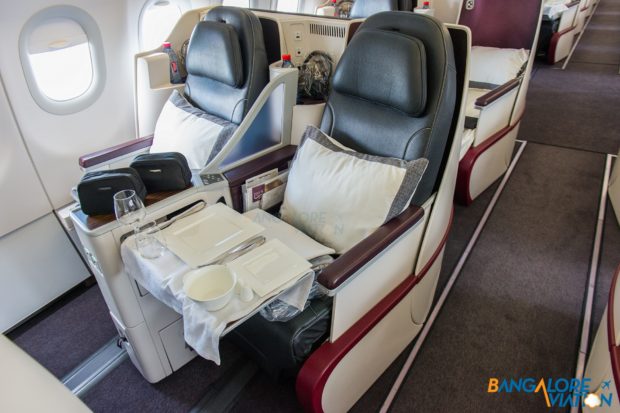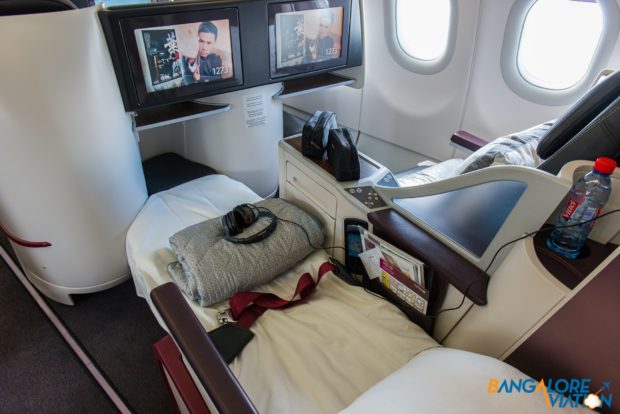 The seat reclines into a full flat bed which measures 78 inches long. The bed is turned down with a mattress pad, a pillow and a soft blanket.
The galley is a standard setup designed to provide a proper business class meal service. On executive flights Qatar can organize whatever meal service desired by it's client.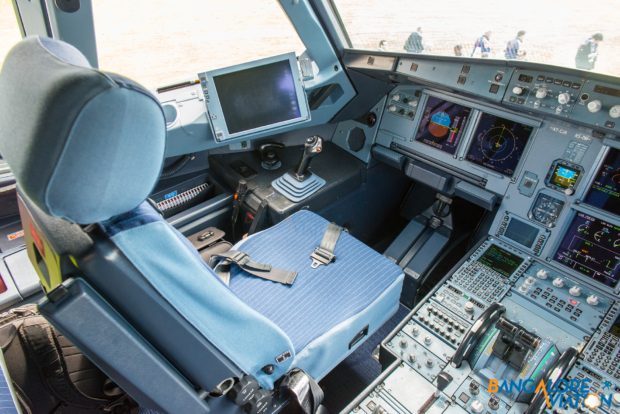 The front of the aircraft is a standard Airbus A319 cockpit. Qatar executive has it's own pilots and the aircraft is flown by them on all charter flights. Regular Qatar airways crew fly the aircraft on commercial flights.
Pictures are copyright of Vedant Agarwal and are used with permission, all rights reserved. Please do not reproduce in any form.