On the 13th of May, the world's largest in-service aircraft, the Antonov An-225 Mriya touched down at Hyderabad airport for a technical stopover on it's way to Perth, Australia. The An-225 was designed by the then Soviet Union's Antonov Design Bureau in the 1980's. The aircraft is the longest and heaviest to have ever been built, along with the largest wingspan of any aircraft in service.
The Antonov An-225 was developed to transport the Soviet space shuttle 'Buran' along with its rocket boosters. The aircraft is essentially a stretched version of it's smaller cousin the Antonov An-124. The An-225 is powered by six Ivchenko Progress D-18T engines and has a maximum takeoff weight of 640 tonnes. Only one of these aircrafts has been fully built making it a prized capture for any aviation photographer.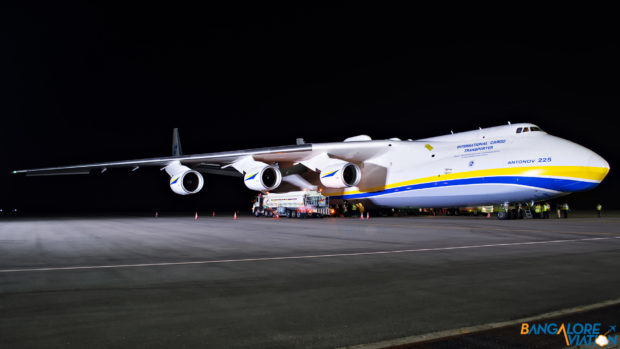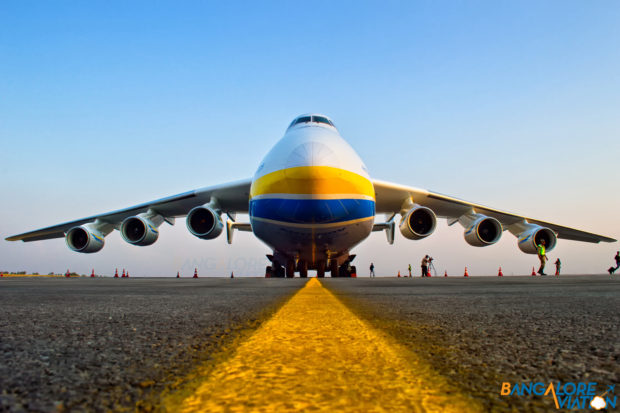 The An-225 arrived in Hyderabad's Rajiv Gandhi International airport from Turkmenbashi, Turkmenistan after starting it's journey in Prague, Czech Republic. After a 24 hour stop in Hyderabad, the aircraft proceeded to Jakarta, Indonesia and then onto it's final destination Perth, Australia.
S.G.K Kishore, CEO, GMR Hyderabad International Airport Ltd
"It was a proud moment for GHIAL, we feel privileged to host the world's biggest, longest,heaviest ai???aft at Hyderabad airport. The landing of AN 225 Mry?ia is the testimony to our robust infrastructure, technical expertise and operational efficiency. That of all airports in India, Hyderabad Airport was chosen as the technical stopover for the aircraft of this size and volume reiterates our competence as a world class airport operator and a Logistic Hub. Hyderabad Airport is the only Greenfield airport in South India to have a functional standby runway for 24×7 flight operations. This helps in operating air services even during the maintenance of the main runway. Our infrastructure strength is also exhibited in the fact that we handled nine A380 aircraft movements which chose our airport for unscheduled lan?dings and other? services requirements. That's the kin?d of reliability w?e offer? to our esteemed airlines.?"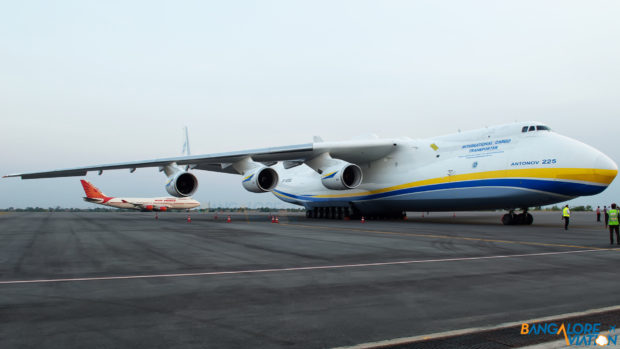 This event was covered by Rushabh P. Bafna.
Pictures are copyright of Rushabh P. Bafna and are used with permission, all rights reserved. Please do not reproduce in any form.