India's largest domestic airline IndiGo crossed the historic milestone of a 100 aircraft fleet size and joined Air India and Jet Airways in the 'century club'. The low fare carrier which operates an all Airbus A320 fleet, inducted VT-IDR, its 116th A320 received, to reach the 100 aircraft fleet size. The difference in numbers is explained by IndiGo's fleet strategy of returning aircraft after six years in order to keep maintenance costs low.
For us aviation enthusiasts, the 100th aircraft delivered to IndiGo was MSN 6336 registration number VT-IAY, and this opinion is borne by the number 100 decal on the nose of the aircraft (see picture below). VT-IAY was also the last new aircraft delivered to IndiGo from the original 100 aircraft order placed by IndiGo.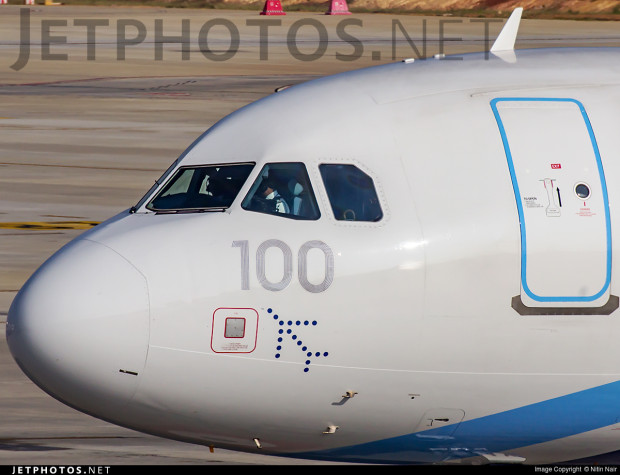 Since then the airline has been inducting second-hand A320s used by a variety of airlines across the world through leasing companies. These are all the VT-IDx series which includes VT-IDR. Though specific details on VT-IDR are not available, most of the used aircraft (the VT-IDx series) are younger than the IndiGo standard of six years. However the last few aircraft inducted are over 11 years old.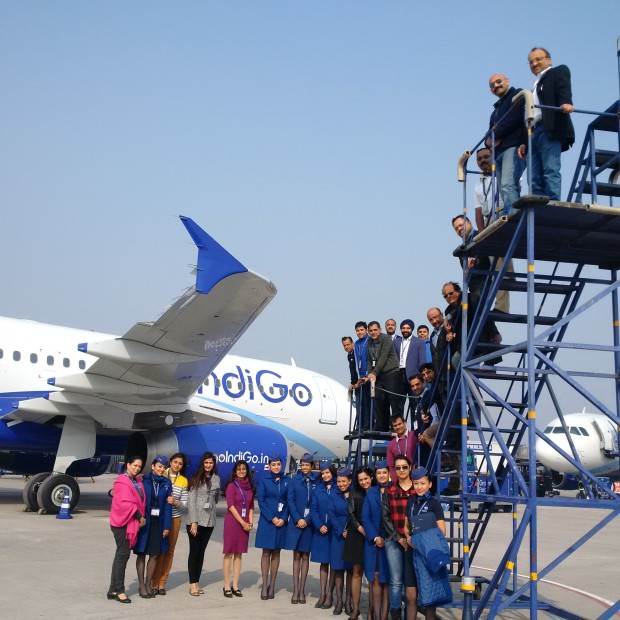 IndiGo's first order for 100 A320ceos (classic engine option) has been completed and all its balance orders are for the A320neo (new engine option). The airline was to have started receiving deliveries of the A320neo this month, but problems with the Pratt & Whitney Geared Turbo-Fan (GTF) engine that IndiGo has selected for its neos have forced delivery delays. Insiders at airlines who have ordered the A320neos feel the two months indicated by Airbus is excessively optimistic. This will increase the pressure at IndiGo to gain from the peak demand of the current holiday season and the summer holidays which will commence in April. The third calendar quarter is the weakest in terms of demand and will also be when no airline wants to add fleet capacity.
Please share your thoughts via a comment.