Low cost carrier IndiGo has introduces a web chat support line called "6E chat", the service allows users to chat online with the IndiGo staff at its call centre. The 6E chat feature is running on the IndiGo website. At the moment we have only found access to 6E chat from the contact us page on the airlines website.
Aditya Ghosh, President, IndiGo
"It is our endeavor to constantly innovate and use different forms of technology available to us today, in order to provide best-in-class experience to all our customers. We are confident that the 6E chat support system is appreciated and valued by our customers as it introduces new features by providing real-time assistance to customers, thus making the experience extremely user-friendly."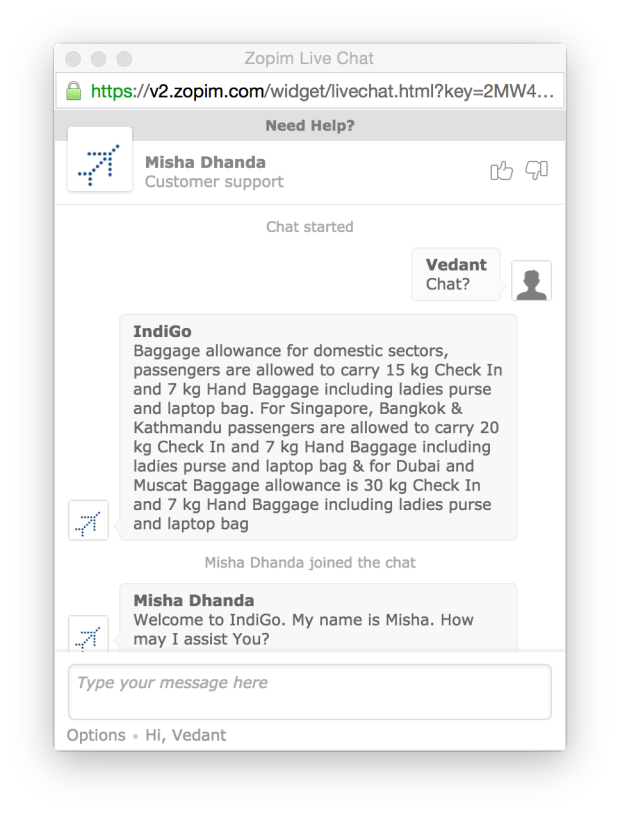 The airline has also launched a new service called 6E Plus, which will allow passengers to make unlimited changes (passengers will still have to pay any fare difference) or cancel a PNR on domestic flights without any penalty. The airline will charge a fee of Rs. 1,500 per person and the cost of this service is nonrefundable. The service is only applicable to changes or cancellations made on the airlines website and will not be applicable through the call centre or at the airport.