Bangalore Aviation is on-board UK890, the inaugural flight of Vistara, the Tata-SIA joint venture airline, from New Delhi to Mumbai. Enjoy these first photographs, and please share this page on your Facebook, Google+, Twitter. Use the share buttons at the end of the article.
Flight information display (FID) board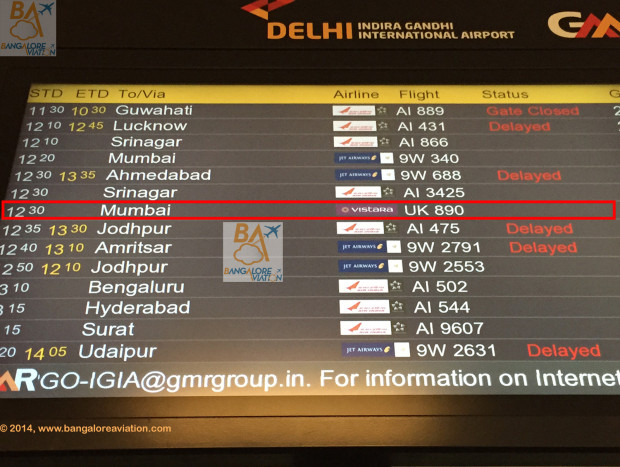 Check-in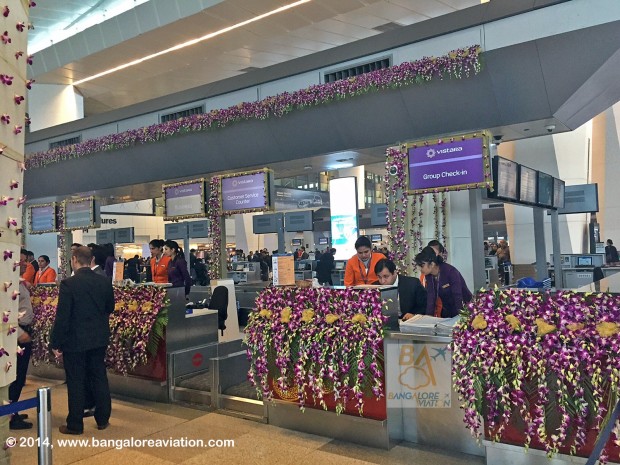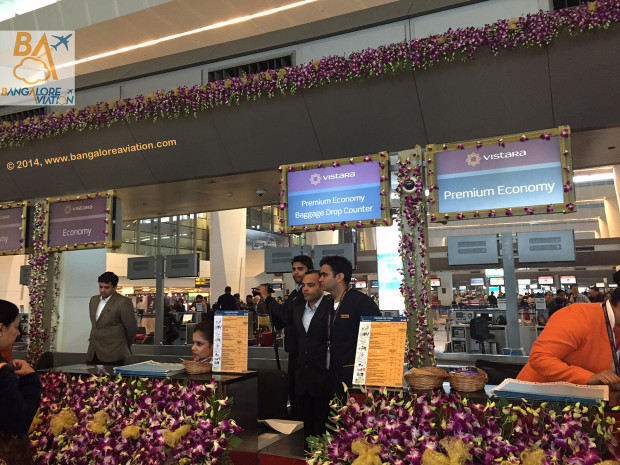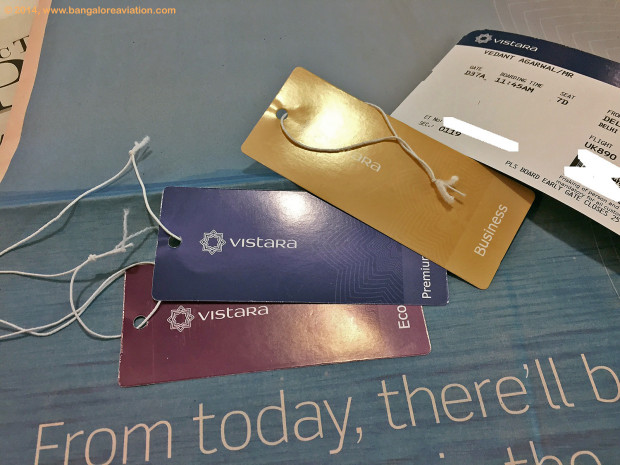 Boarding gate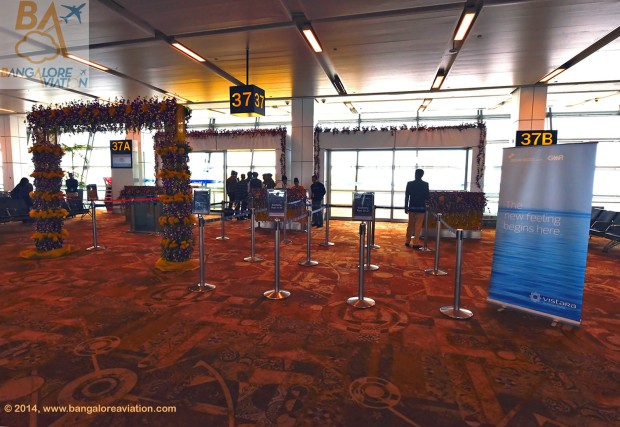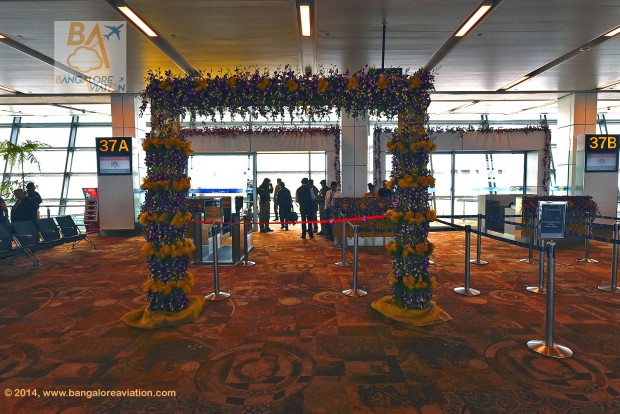 Vistara A320 VT-TTB at the gate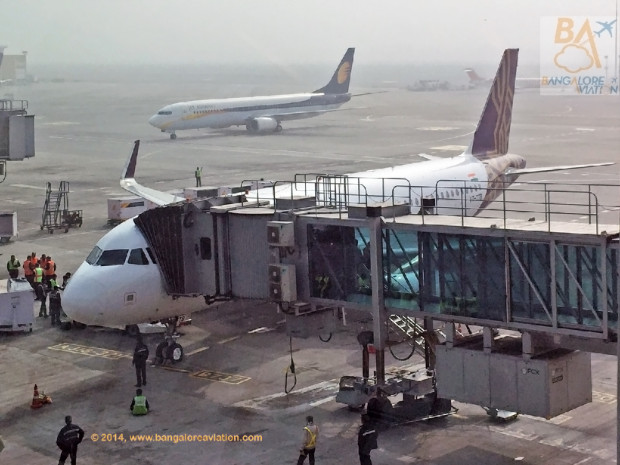 Inauguration by minister and dignitaries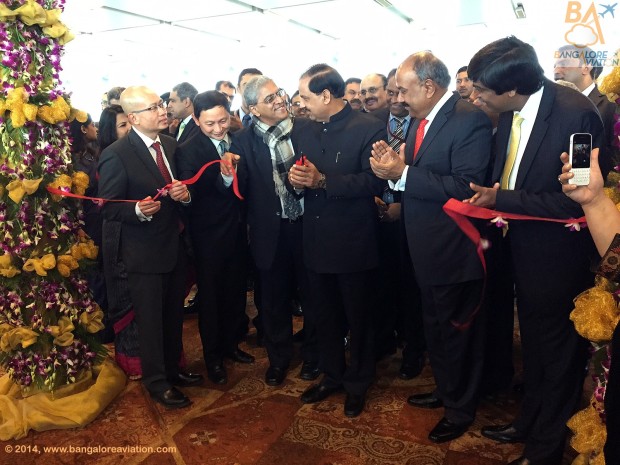 See our first photos from inside the premium economy class cabin.
For more stories on today's inaugural flight,
click here