Doha based national carrier, Qatar Airways has unveiled one of the world's largest premium lounges in the world at its hub airport in Doha.
The new Al Mourjan Business Lounge for the airline's premium passengers is over 10,000 square metres in size i.e. larger than one hectare or 2.5 acres in floor space spread over two levels This is equal to the size of ten Olympic sized swimming pools. The lounge can accommodate over 1,000 passengers at a time.
The lounge offers all the amenities of an modern airport lounge, including seated dining options. There is also a 15 metre x seven metre infinity pool, private quiet rooms, family spaces, games rooms with Sony PlayStation pods and an F1 driving simulator. The Al Mourjan lounge also offers full business centre facilities, prayer rooms, restrooms, a smoking area, a nursery and shower rooms with free amenities.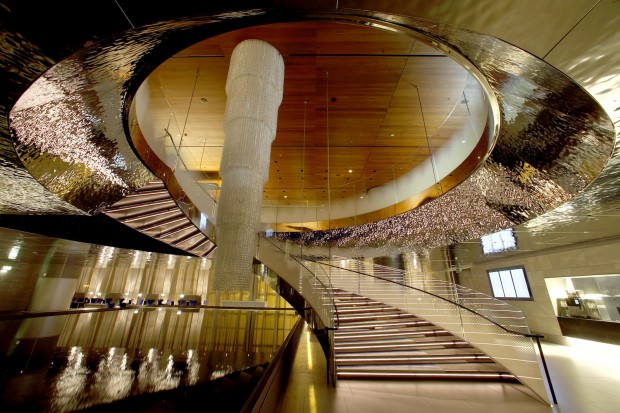 The Al Mourjan lounge is open to Qatar Airways and oneworld first and business class passengers until the Al Safwa first class lounge opens later. It is not clear if oneworld elite passengers flying economy class will be allowed in to the lounge. The airline has always rewarded revenue vs. loyalty by allowing access to its premium lounges only to those passengers flying premium classes.
The airport does offer 16 lounges including; Oryx lounge, Al Maha service lounges, gold, silver and premium lounges.