Gurgaon based low fare carrier SpiceJet confirmed a previous agreement with Boeing for 42 737 MAX 8 aircraft. The order was previously listed as unidentified on the Boeing Orders and Deliveries website. The order is valued at $4.4 billion at list prices though Bangalore Aviation estimates SpiceJet has paid about $40 million to $45 million per aircraft.
The new aircraft will be powered by CFM International LEAP-1B engines. The engine order is valued at $1.1 billion U.S. at list prices.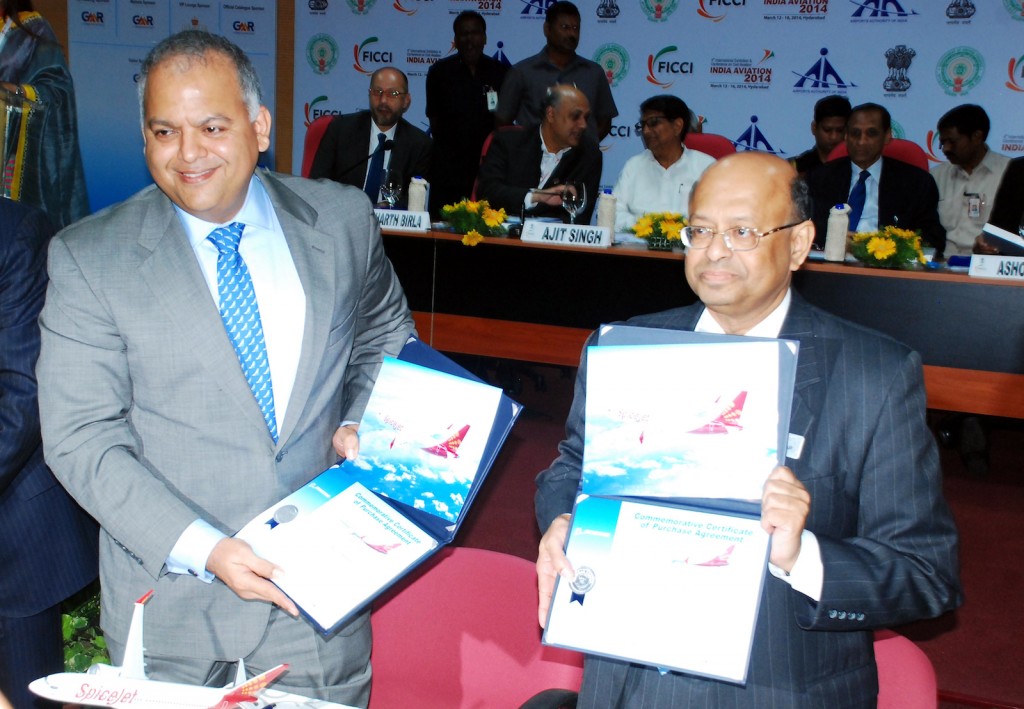 SpiceJet had 60 Boeing 737-800 NG aircraft on order, out of which 31 have been delivered. The airline has converted the last 12 NG aircraft on order to the MAX 8, and placed a new order for 30 aircraft, bringing their total order book on the airframer to 90.
Pre-delivery payments
SpiceJet has meet the order booking pre-delivery payments (PDP) of about $44 million with the existing PDP funds that are released as new aircraft are delivered, and any balance through internal accruals. The promoters of the airline have injected additional capital in to the airline recently.
New strategy
Speaking to Bangalore Aviation on the sidelines of the India Aviation 2014 show, SpiceJet Chief Operating Officer, Sanjiv Kapoor, said SpiceJet was changing its business strategy from trying to be an ultra-low-cost-carrier (ULCC) like RyanAir or EasyJet, to a low fare model focussed on profits with an eagle eye on costs. He added that the ULCC model could not succeed in India due to the lack of secondary low cost airports.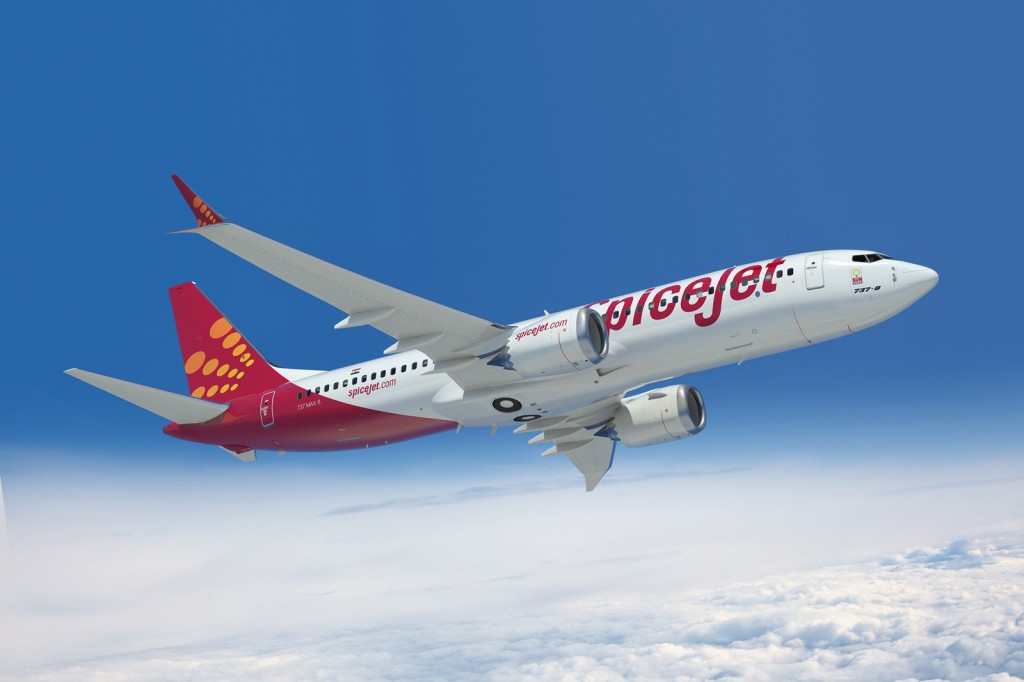 He explained that previously the airline's focus was on maximising utilisation of aircraft. This often led to other expenses like deployment of additional flight and cabin crew along with overnight stays, etc. which drove up costs. For example, SpiceJet had about 18 flights scheduled for arrival after 23:00 (11pm), which mandates the next day as a holiday for the crew under the FDTL rules. The airline has reduced this to six. Similarly, the airline has axed long duration flights like Delhi Guangzhou and Delhi Riyadh but will add shorter duration international flights like Kolkata Guangzhou and Kolkata Hong Kong.
The airline will also increase its focus on the corporate traveller with value added services like 'SpiceJet Max'. Expressing incredulity that SpiceJet did not have a single departure from Mumbai to Delhi in the "corporate timings" of 6:00 a.m. to 10:00 a.m., Kapoor said, SpiceJet's schedules will be changed effective the new summer schedule which takes effect end of this month to address such gaps.
Dismissing the charges of reckless discounting Kapoor countered saying "the fare sales have been revenue positive", and are being used to fill seats on low yielding routes and times, seats "that would otherwise go empty", "this boosts RASK (revenue per available seat kilometre), which is ultimately a product of load factors and yields."
Separately, we understand that SpiceJet is close to finalising a choice between three seat manufacturers for new slim-line seats that will reduce aircraft weight by over a metric tonne. Competitors IndiGo and GoAir already use the new design of seats in the newer of their A320 aircraft.