India's largest private airline, Jet Airways group, has reported its fourth successive loss, this time of Rs. 267.89 crore in the third quarter of fiscal 2013~2014, which ended December 31, 2013. The airline made a meagre profit of Rs. 0.85 crore exactly a year ago in the third quarter of fiscal 2012~2013.
While this is in line with what analysts had predicted, the loss during the peak quarter, which has maximum holiday travel, reflects the poor fundamentals of the Indian airline market. A sluggish economy, stagnant demand, and cut-throat pricing to fill planes in the skies overloaded with excess capacity conspire in a high-cost environment driven by irrational fuel taxation airport pricing and a constantly tanking Indian rupee.
More than 40% of this loss, Rs. 105.70 crore, is due to a large portion of the airline's wide-body fleet sitting idle. In the last quarter the airline lost Rs. 123 crore on its AOG (aircraft on ground) fleet. Jet reports two A330's were sold and the "balance access capacity is expected to be sold/leased out in coming quarter".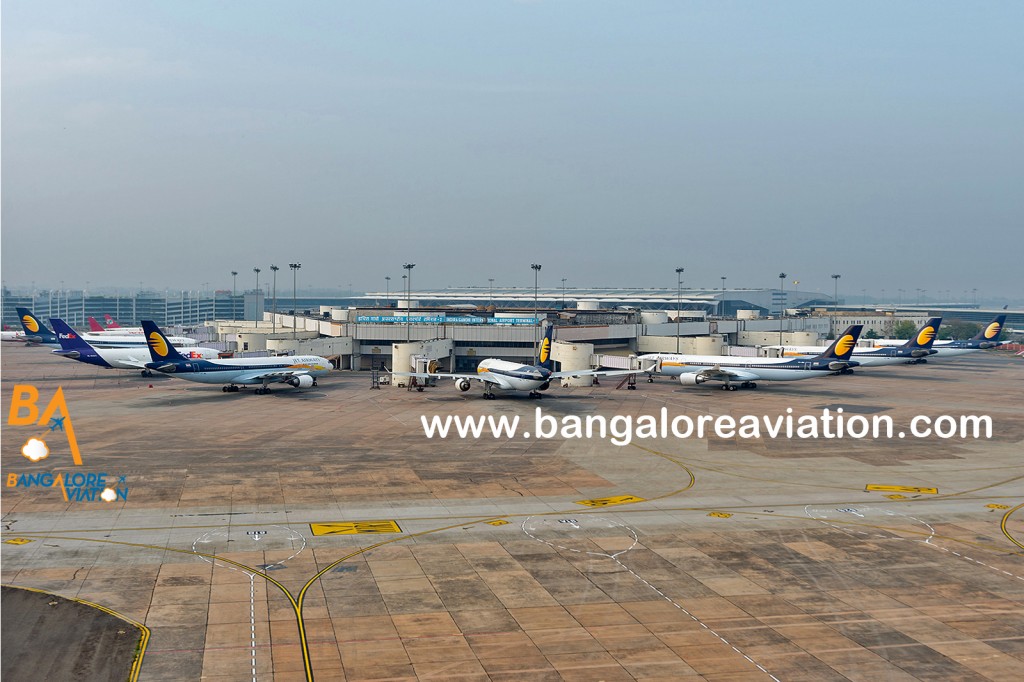 The airline reports a four percent growth in passengers, but a five percent increase in capacity measured in ASK (available seat kilometres) and a four percent increase in the number of departures. Financially, the airline claims an increase in operating revenues Rs. 4,990 crore, up six percent from the same quarter a year ago when it was Rs. 4722 crore. Passenger yields have increased one percent to Rs. 8,056 from Rs. 7,974. However, the price of fuel has jumped 10.6 percent in the same period as per the airline.
Abu Dhabi based Etihad Airways PJSC has invested 2,057 crores in November 2013 for a 24 percent stake in Jet which will use these funds to reduce debt from "Rs. 12,494.7 crore as of September 2013 to Rs. 10,895.2 crore in December'13".
The airline is reporting that it will integrate more closely with Etihad in the coming months. In fact just this morning, large newspaper advertisements for purely domestic flights carried the logos of both Jet and Etihad. Jetihad has arrived.
Share your thoughts via a comment.