At the India Aviation 2012 show in Hyderabad, Boeing finally unveiled the interiors of its 787-8 Dreamliner meant for delivery to Air India today. Bangalore Aviation was one of the first publications to be invited on board the long awaited aircraft. Line Number 35, test registered N1015B, which when delivered to Air India will become VT-ANH.
This video is a quick video walk through. We have focussed more on the economy class section as this is the bulk of passengers that Air India will carry. Photos of the business class cabin follow below the fold.
The business class cabin in a six abreast 2-2-2 configuration, but unlike competitors who offer a "lay-flat" seat, Air India gives its premium passengers full flat seats with a whopping 78 seat pitch.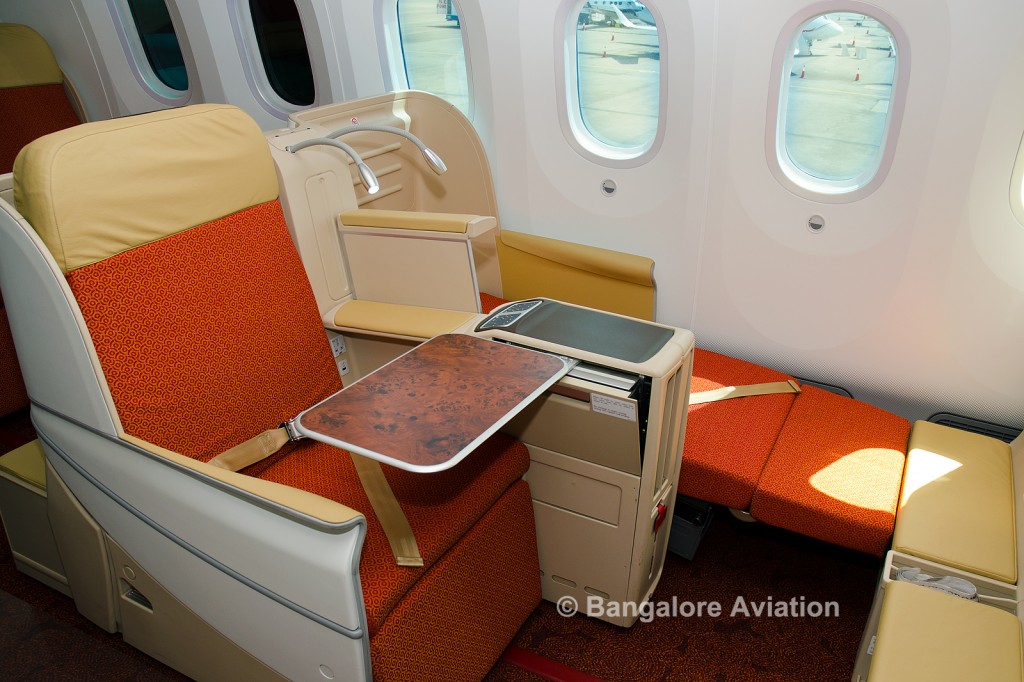 The in-flight entertainment system (IFES) is from Thales with generous video screens.
There is in-seat power and USB connections allowing passengers to connect their own personal digital devices like iPod and iPhone a view personal content.
What is impressive that all economy class seats also feature the same in-seat power and USB connections, one for each seat.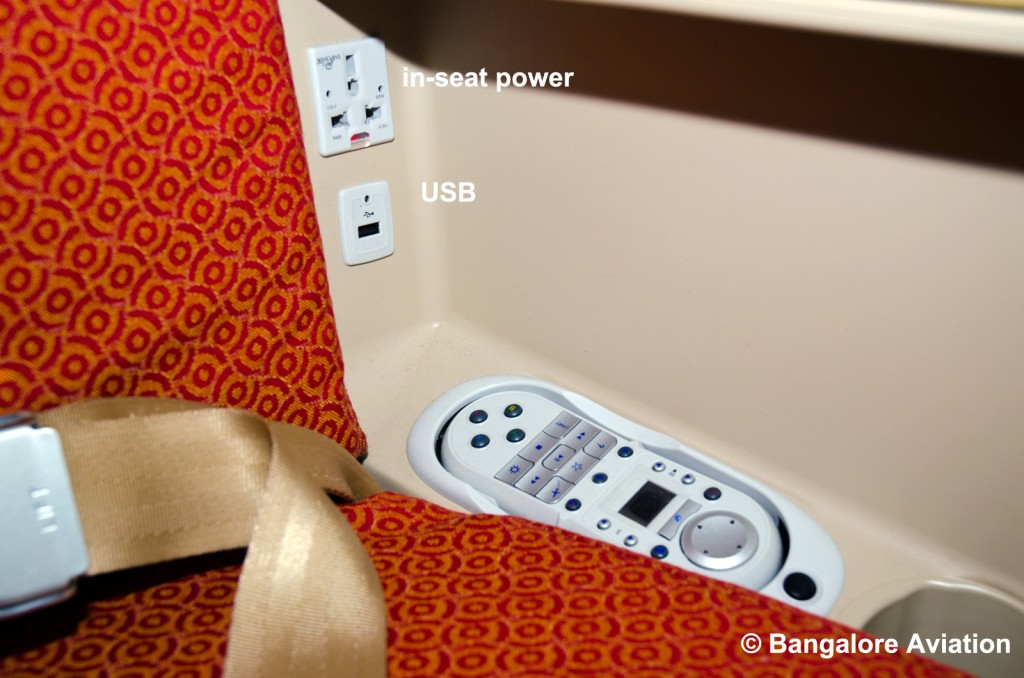 In economy the USB is in the seat-back while the in-seat power is below the seat. One power connection for each seat. No sharing.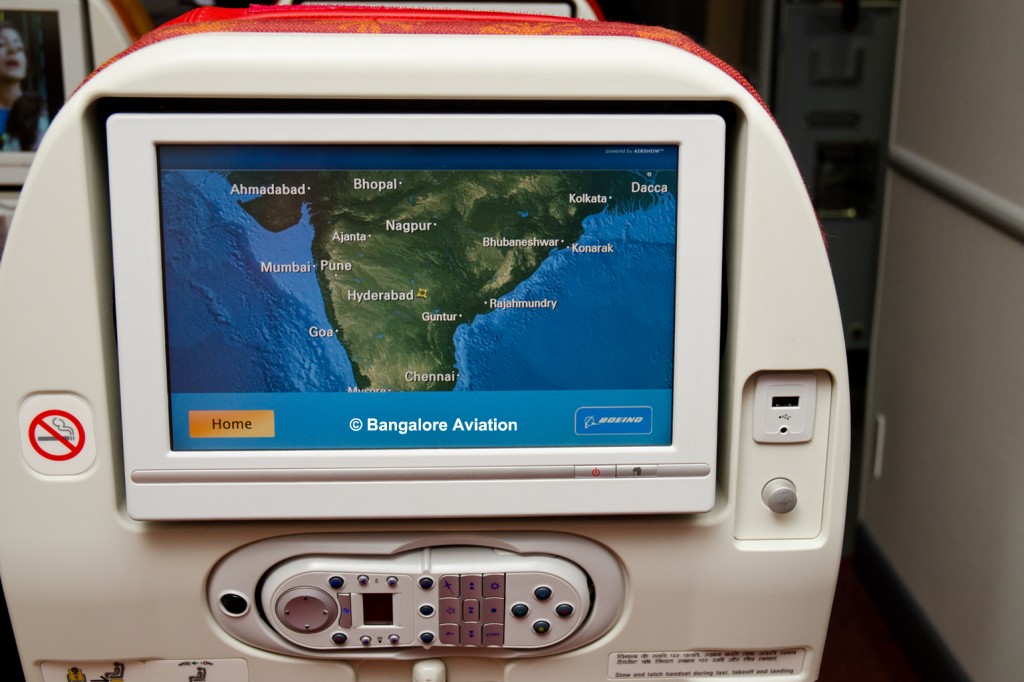 The economy class is a much more tightly packed nine abreast 3-3-3 configuration with seat widths of only about 17.5~17.8 inch widths with pitch of 32 inches. We cannot understand why Air India did not choose the more comfortable eight abreast configuration like launch customer All Nippon Airways.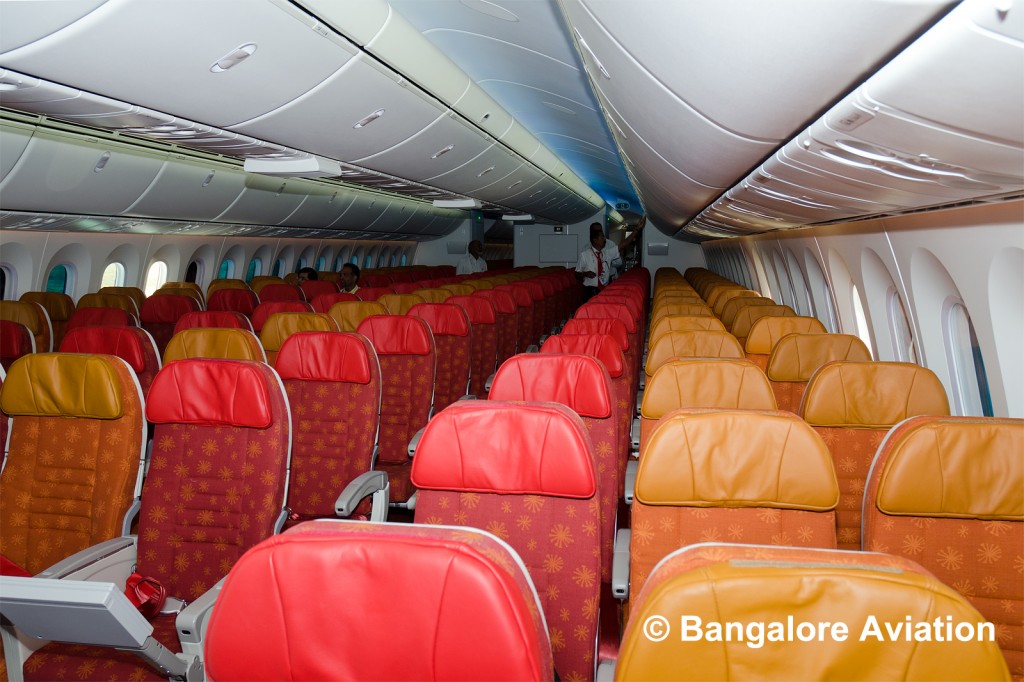 The narrow seats with longer seat pitch reminds of Boeing 737 configurations. Observe the electronic window dimming control. Each window in the background is at one of five different settings available.
The 787 features huge overhead bins. As long as passengers put their bags correctly, space should not be a problem. In this photo, four of the standard 22 inch carry-on "strolley" bags are placed side by side.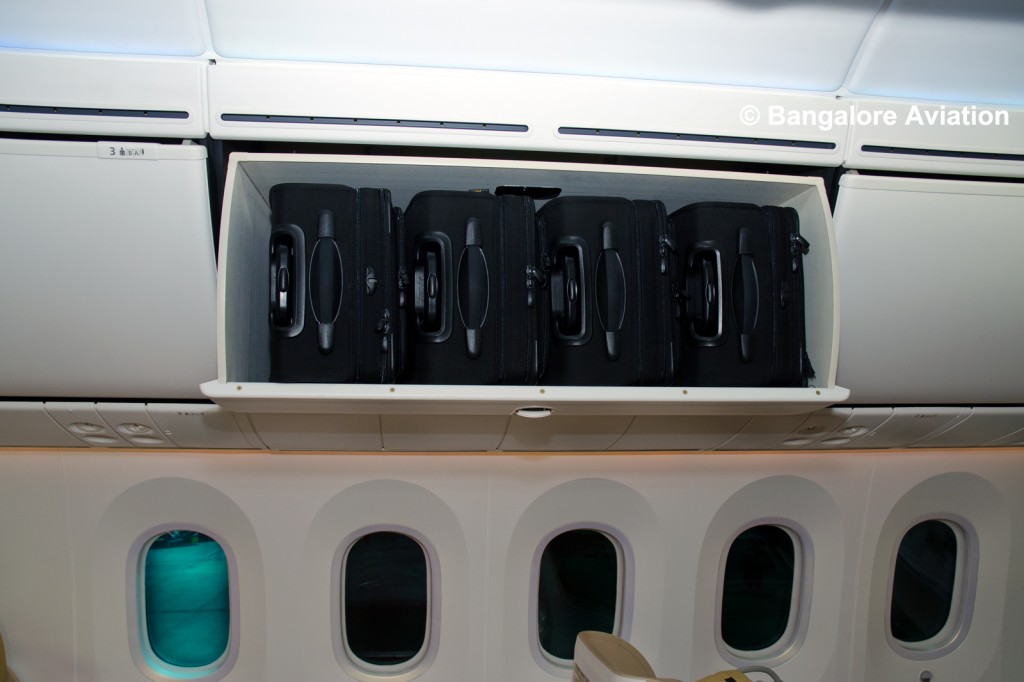 The aircraft features the Boeing Sky Interior with the mood lighting.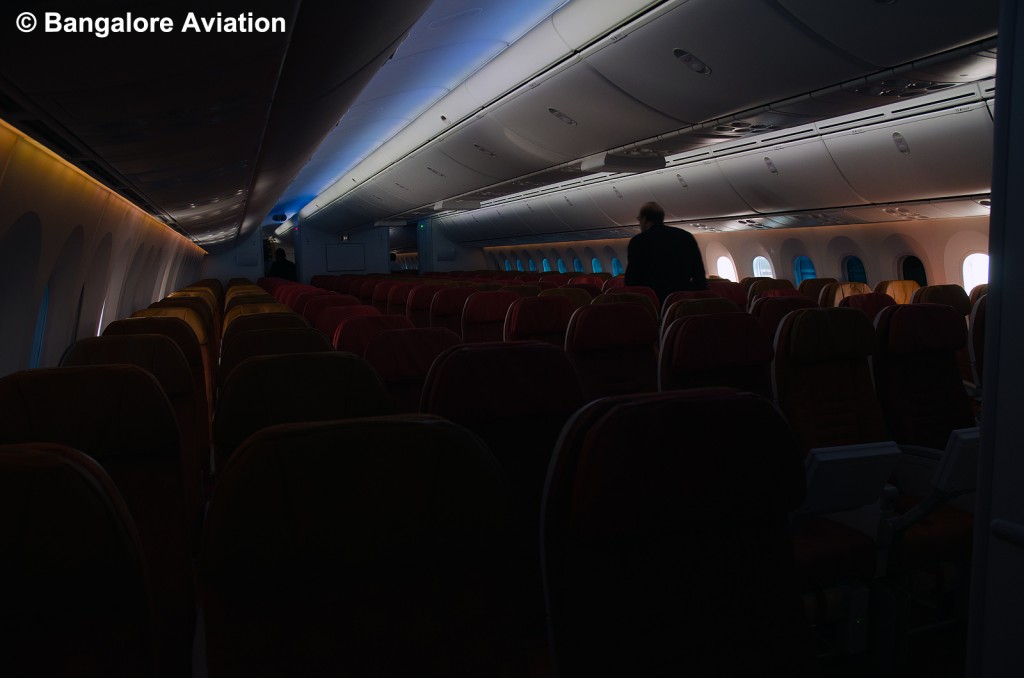 The new electronic window dimming system is displayed in this photo. Each window is at a different level of control, also see the size of the windows.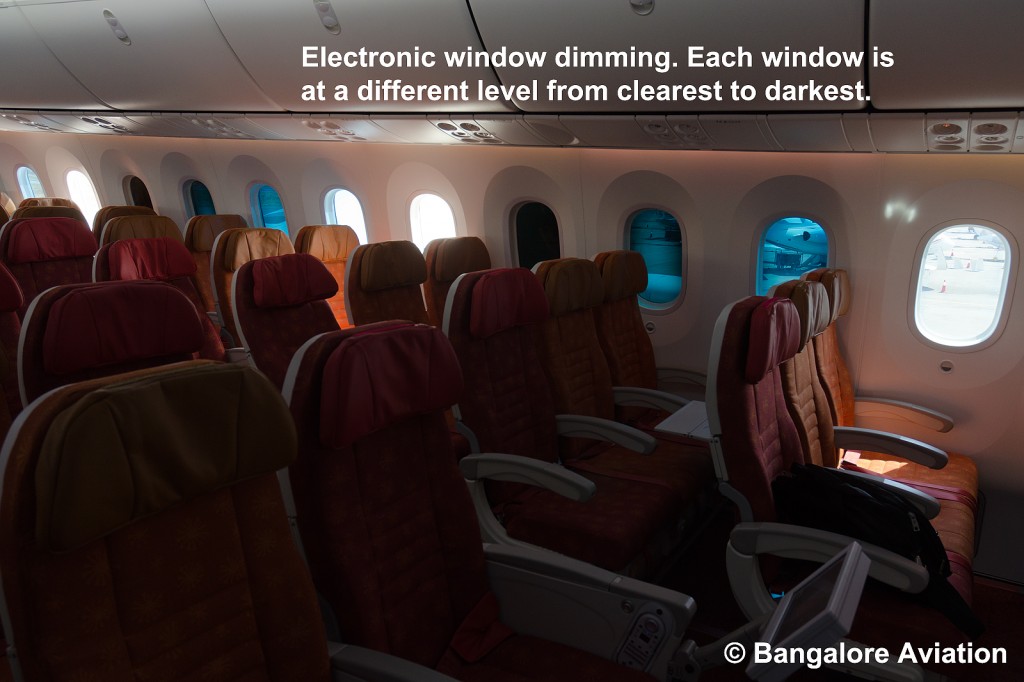 This video demonstrates the dim-bright control on the new windows.
[bsu_youtube url="https://www.youtube.com/watch?v=8x_5imJxZ3A" width="640″ height="480″]
Hope your enjoyed this story. Share your thoughts via a comment.