In July of last year, Vistara (Tata-SIA) placed an order for six Boeing 787-9's with an additional four options. These aircraft were scheduled for delivery in early 2020, which would have likely seen the airline launch long haul flights in the first half of 2020.
However, it appears that the airline may now be getting its first aircraft earlier than expected. A picture of the airlines first 787 was caught landing at Everett today after returning from the paint shop in Fort Worth, Texas.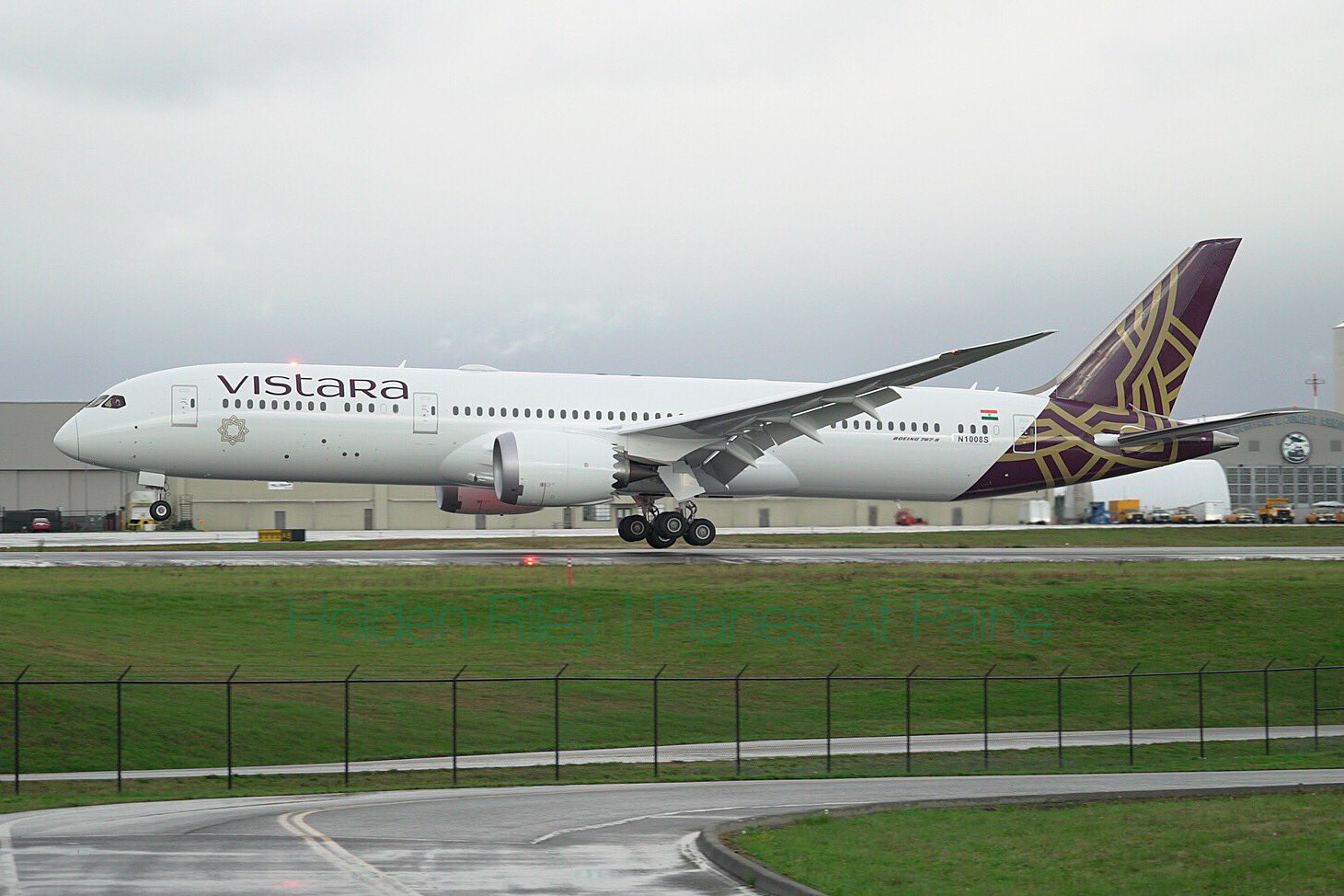 New 787-9 for @airvistara arrived back in Everett after painting in Fort Worth. Hainan ntu frame, ZB809. Parked in 207. #B787 #Vistara #India #Aviation #Boeing pic.twitter.com/HI3EcnE41o

— Holden Riley (@PlanesAtPaine) October 9, 2019
The aircraft is MSN 62734 (LN 913) which was originally scheduled to be delivered to Hainan Airlines. Hainan Airlines has not taken up (NTU) delivery of the aircraft and it has been transferred to Vistara. The aircraft had its first flight on 22 September 2019.
There are around four more Hainan Airlines 787's built from July onwards which are pending for delivery to the airline. It will be interesting to see if anymore are taken up by Vistara.