India's and Jet Airways' first Boeing 737 MAX 8 is being shown to the media today, and Bangalore Aviation's Vedant Agarwal has sent us some exclusive pictures from the venue.
While we await more pictures, we thought we will share three tips on how to spot the new aircraft.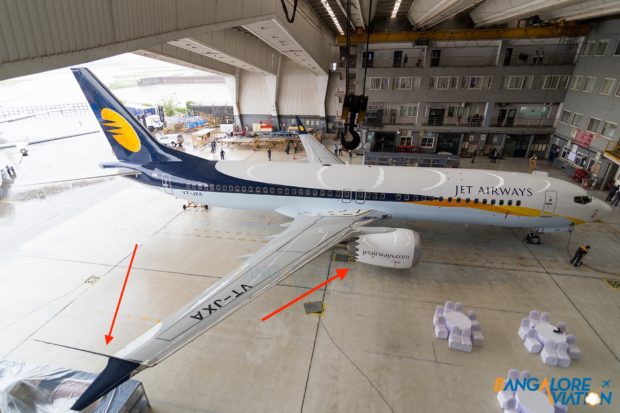 Look for the chevrons on the rear of the engine casing (similar to the Boeing 787 Dreamliner).
Look for the new design dual winglets
Look at the registration. Jet's 737 MAXs will be registered starting VT-JXx (JXA, JXB, JXC, etc).
Wishing you great luck in spotting the new plane.