As the second CS300 aircraft completed its first flight in Mirabel, Quebec, Canada, last week, Bombardier Commercial Aircraft has commenced European route-proving flights with the smaller CS100 aircraft for launch customer Swiss International Air Lines ("SWISS"). The airframer has already conducted a similar exercise for North America last year.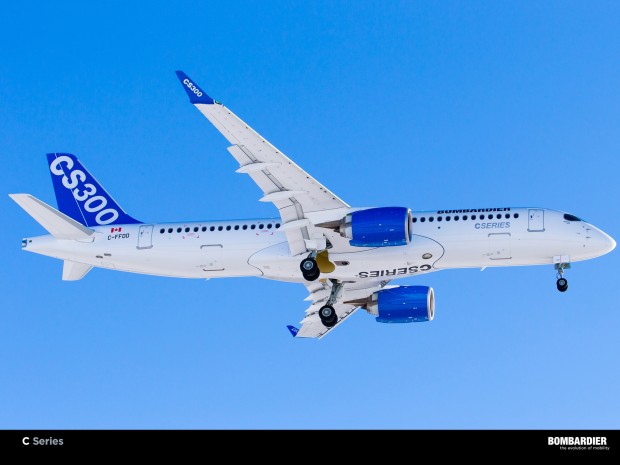 The month long exercise operated with a dedicated aircraft will visit main European cities like Brussels, Vienna and Warsaw. The base will, naturally, be Zurich, the home of SWISS. The route proving flights will use typical flight routes and procedures of SWISS.
Operational characteristics like airfield performance, turn-arounds, ground operations, etc. will be measured to give the airline accurate indications on how the CS100 will behave once it enters service. SWISS is scheduled to receive its first CS100 in the second quarter.
The C series is a brand new design in the 100-150 seat segment and is powered by the Pratt & Whitney PurePower® PW1500G engine. In the cabin, the aircraft offers 19-inch wide seats, large overhead bins to store one carry-on bag for each passenger, and large windows. Test data confirms the C series are the quietest in-production commercial jet in its class. The aircraft's maximum range has also been confirmed to be up to 3,300 NM (6,112 km).
Bombardier has commitments for 678 C series aircraft, including firm orders for 243.