American airframer Boeing successfully completed the first flight of the KC-46A tanker aircraft last friday. The aircraft took off from Paine Field at 1:24 p.m. (PST) and landed four hours later at Boeing Field in Seattle.
The KC-46A is based on the 767-200 passenger aircraft, which is also being used by many air forces as a tanker in the form of the KC-767. This was the first flight of a KC-46A tanker-configured aircraft, following ongoing flights of the program's first test aircraft, a 767-2C. During the flight, Boeing test pilots performed operational checks on engines, flight controls and environmental systems and took the tanker to a maximum altitude of 35,000 feet prior to landing.
Col. Christopher Coombs, KC-46 System program manager, U.S. Air Force
"This first tanker flight is a key milestone for the program and we'll now begin free air stability tests and flight controls of the boom and wing aerial refueling pods (WARPs) before conducting aerial refueling tests where the KC-46 will make contact with other military aircraft down the road,"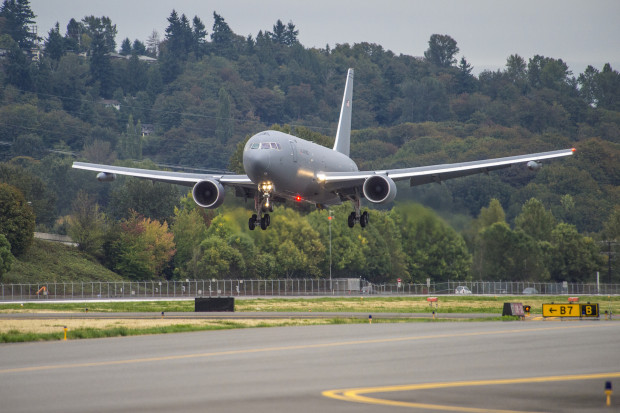 Tim Peters, KC-46 tanker vice president and program manager, Boeing
"Today's flight reinforces that we are moving in the right direction and are on track to begin planned Milestone C testing later this year, This is an aerospace industry first and the culmination of a lot of hard work by the team, including Boeing, our suppliers and the U.S. Air Force."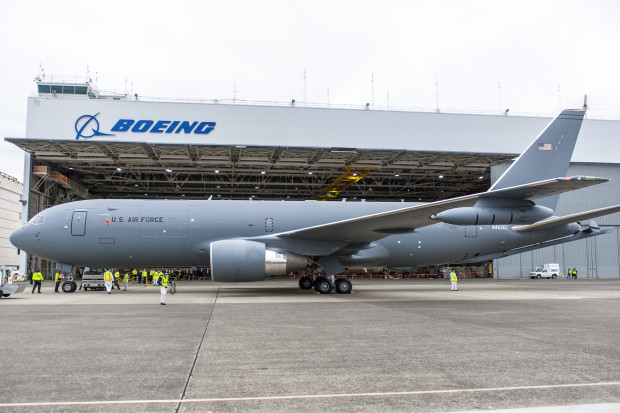 Boeing will begin a post-flight inspection and begin to calibrate instrumentation prior to the next series of flights, during which the tanker boom and WARPs systems will be deployed. Before the end of the year, the KC-46 will begin conducting aerial refueling flights with a number of U.S. Air Force aircraft.