American airframer Boeing has tarted building the first 737 MAX. Last week, the company started to assemble the wings, which are the first 737 components to be assembled in the Renton production process for the first 737 MAX flight test airplane.
Machine operators loaded 737 MAX wing skin panels and stringers into the new panel assembly line that uses automation to drill holes and install fasteners in the upper and lower wing panels. Mechanics also loaded the initial parts of the first 737 MAX spars – internal support structures in wings – into automated spar assembly machines. The unfinished skins, stringers and spars were machined by Boeing Fabrication Skin and Spar in Auburn and Fredrickson, Washington. When finished, the panels and spars will be transformed into completed wings.
Keith Leverkuhn, Vice president and general manager, 737 MAX, Boeing
"Employees in Renton are the best in the world at building single-aisle airplanes and now this world-class team is building the future with the first 737 MAX, Achieving this milestone on schedule is a testament to the success of the 737 and our integrated design and build team."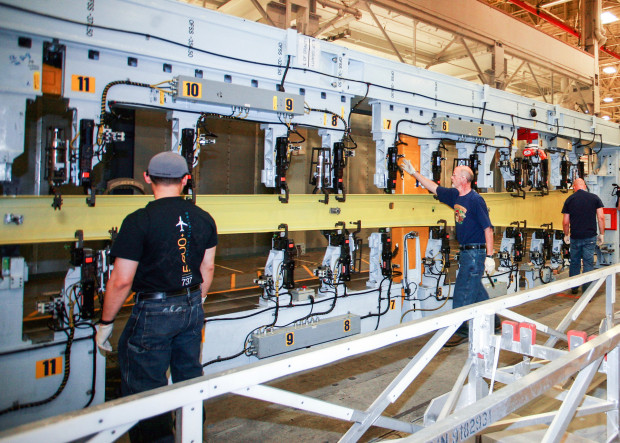 The wings will be attached to the first 737 MAX fuselage on the new Central line in Renton Final Assembly later this year. The new production line will allow the team to isolate the first 737 MAX build from the rest of production in order to optimize the build process while the Renton factory continues to build at a rate of 42 airplanes a month.