India's largest private airline Jet Airways appears to have offered almost all of its wide-body fleet on sale.
Bangalore Aviation has confirmed the Mumbai head-quartered airline has invited offers for all 10 of its Boeing 777-300ERs (B77W) and all six of its Airbus A330-200s (A332), on the trade website SpeedNews.com.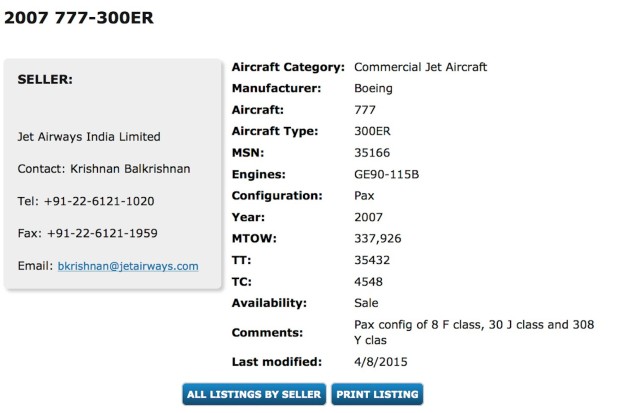 After Jet sells these 16 aircraft, it will be left with a minuscule A330-300 wide-body fleet.
A spokesperson for the airline said "Jet Airways is evaluating several options to optimise the fleet inventory in context of our ongoing network evaluation to drive sustainable profitability."
Since 2008, Jet has leased as much as 70% of its wide body fleet to airlines around the world including Turkish Airlines, Thai Airways, Gulf Air, Etihad Airways, and others. The airline has been leasing five of its B77Ws and six of its A332s to 24% stake-holder Etihad Airways PJSC and airlines like Turkish Airlines THY.
For a significant time much of Jet Airways' A330-200 fleet was idling on the ground costing the airline over Rs 120 crore per quarter.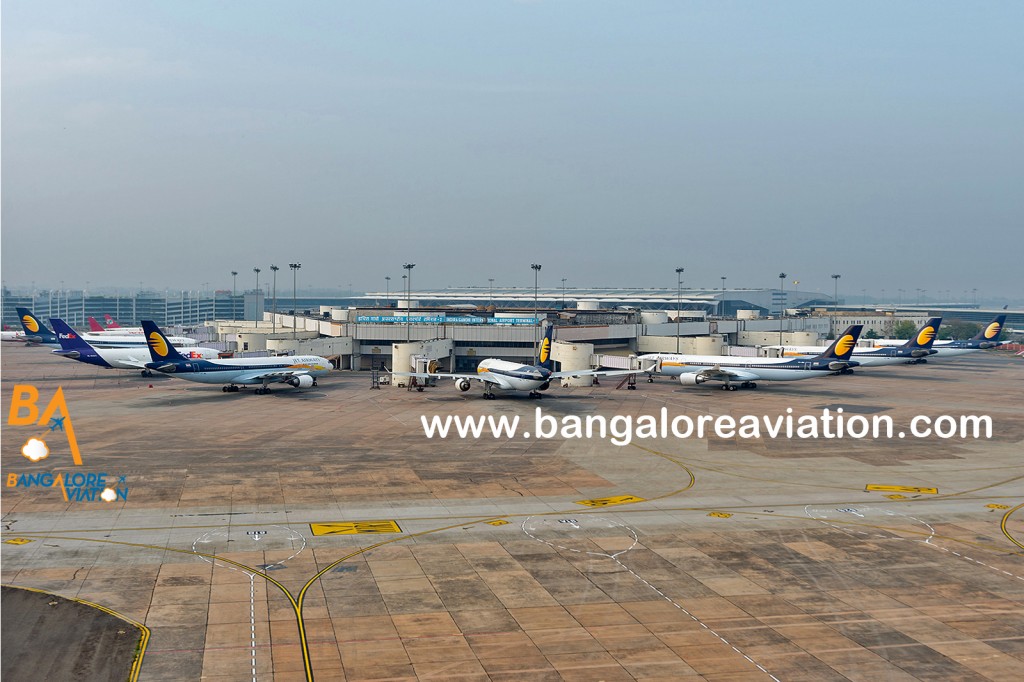 While selling the Boeing 777-300ER is perplexing, Jet Airways has been trying to sell its A330-200 fleet for quite some time. In November 2013, it apprently clinched a deal with Kuwait Airways before it fell through and the latter's Chairman suspended for announcing the deal.
The Boeing 777 is the world's most popular twin-jet and is soon expected to pass the venerable Boeing 747 Jumbo jet as the most popular wide-body passenger jet in history. The A330 is also one of the most popular aircraft from Airbus S.A.S, and it is curious as to why Jet Airways has not been able to make its fleet work. The apparent lack of demand is demonstrated by the fact that the airline parks two of the B77Ws for 12 hours each at Hong Kong each day. This is effectively grounding one aircraft worth over $1 million per month in lease rentals alone.
The lack of widebody demand is apparently also affecting the delivery of the 10 new generation Boeing 787-9 Dreamliners which the airline has on order with Boeing and was planned to be inducted starting in 2016. In its last earnings conference call the airline's senior management confirmed there is no planned induction of new aircraft for the next three years.
On the flip side one would argue the recent restoration of India to Category I status by the United States Federal Aviation Administration has given hope that Jet would now be able to open new routes and mount additional flights to the United States thus creating demand for these aircraft.
So what is going on? Is Jet Airways merely exploring the field or is there some major restructuring afoot? Is the airline exploring sale and lease back? Then why is it doing so publicly?
Share your thoughts via a comment.
Hat tip to the big R