The Tata-Singapore Airlines promoted Vistara will acquire GoAir sources within the airline say.
The Wadia group promoted airline is struggling after CEO Giorgio De Roni was reportedly taken ill, earlier this year, and is convalescing in Italy. Sources indicate, De Roni is not expected to return. De Roni is credited with making the GoAir profitable after the initial management had brought the airline to its knees earning it the moniker "No-Go Air". India's largest domestic carrier, IndiGo has been the only other profitable Indian carrier.
Sources indicate Vistara made a compelling offer to the promoters, who, like the Marans of SpiceJet, wanted to focus on their core business and exit the airline business. In addition to departure of De Roni, the dominance of fellow low cost carrier IndiGo who operates 600 daily flights compared to GoAir's 140, and the resurgence of SpiceJet and Jet Airways after their financial bailouts appears to have clinched the decision for the Wadias.
GoAir is expected to bring a number of immediate and long term benefits for Vistara to capitalise on. This includes the cherished ability to fly internationally. GoAir is over five years old, and with Vistara's four aircraft will cross the 20 aircraft requirement under India's restrictive "5/20" rule. Vistara is keen to launch services to Singapore and to London.
Go's unusual domestic network which directly connects Tier I cities like Mumbai to Tier II cities like Bhubaneshwar, dove-tails well with Vistara's, and gives immediate Tier II capacity for Vistara to rapidly expand to other Tier I cities like Chennai, Bangalore, and Kolkata, and still be compliant with the government's new route dispersal guidelines which mandate deployment of capacity to Tier II cities. Additionally, Vistara, which already has a hub at India's largest airport New Delhi, also gets a hub along with many valuable slots at India's second largest and highly congested, Mumbai airport.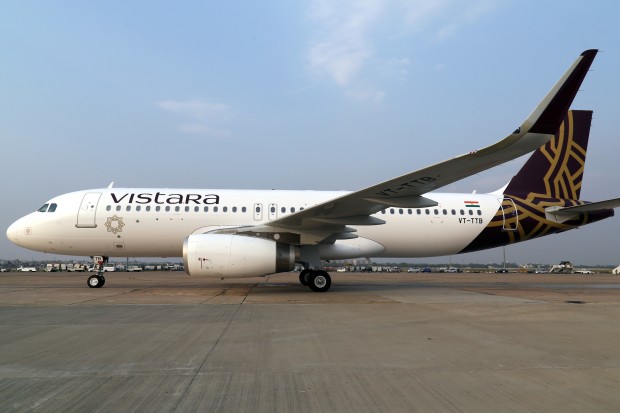 On the fleet side, GoAir and Vistara both operate an all Airbus A320 network. The combined network will grow to 24 by this month end, and to 26 by this year. Go also has an existing order with Airbus for 72 of the new A320neos whose deliveries are expected to commence next year. While Vistara has pending orders of 16 aircraft as of today. Vistara's competitors especially IndiGo and Jet Airways have been adding significant capacity to Vistara's destinations. The combined network will enable Vistara to offer a more broad-based and larger competition quickly.
As far as the cabin product is concerned, GoAir already offers a GoBusiness product. Given the price considerations to most of GoAir's destinations, one can expect Vistara to convert Go's single class A320s to a two class cabin offering the premium economy and economy class.
Looks like interesting times ahead. Stay tuned.
Do you think the business case suggested in this satirical article is feasible? Share your thoughts via a comment.