The Indian skies are fairly busy. With seven airlines operating, one about to launch services, one in a bit of a challenge and six airline licenses granted by the Ministry of Civil aviation, increased competition is inevitable. Yet, if one looks at profitability, there is only one airline that has been consistently profitable. Which begs the question, are all the airlines offering the same product and just competing on price or are there subtle differences? How are the airlines positioning themselves? When comparing service offerings and fare levels, the current positioning of the airlines is as below: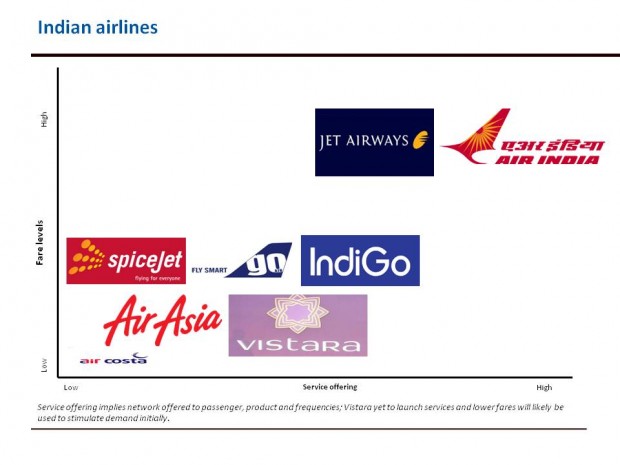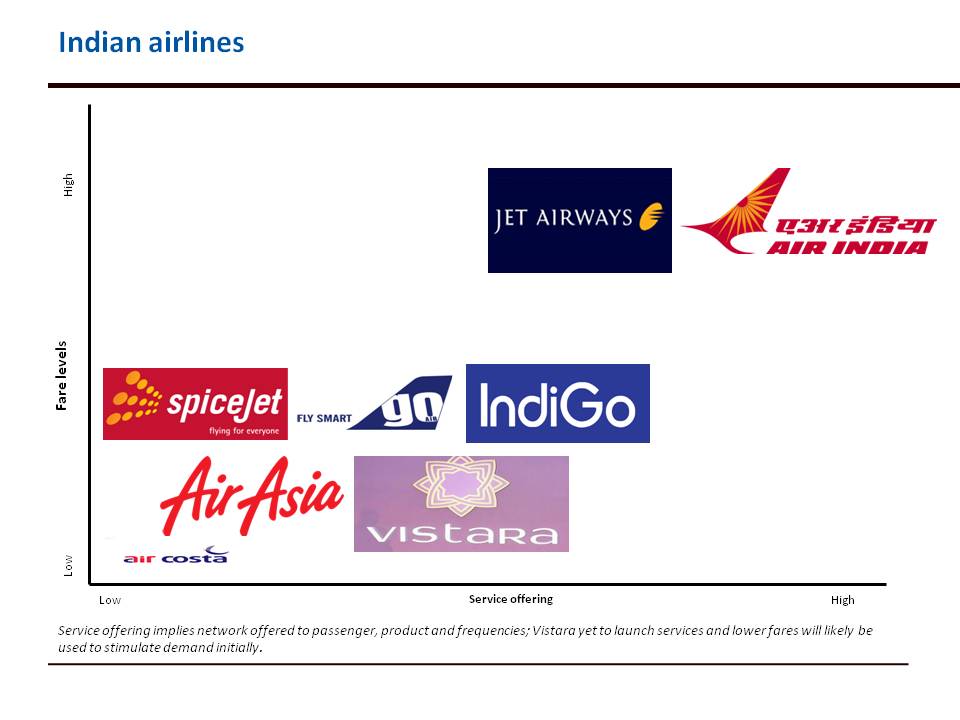 Air Asia and Air Costa have positioned themselves in the ultra low-cost segment and are actually stimulating demand. The three low cost carriers Spicejet, Go Air and IndiGo in terms of fare offerings are very close to each other but in terms of service levels Indigo due to its wider network, frequencies and product is positioned higher. Vistara though attempting to capture the premium segment, initially is placed lower as it will likely have to resort to discounting to capture demand initially; and Jet Airways and Air India are positioned as full service carriers with higher fare levels.
As one looks out two to five years out (though in the airline business one can never be certain), the positioning is likely to change as some carriers mature and grow their network while others start adapting to present day changes in business models. The anticipated positioning as it would evolve in a two to five year period is as below: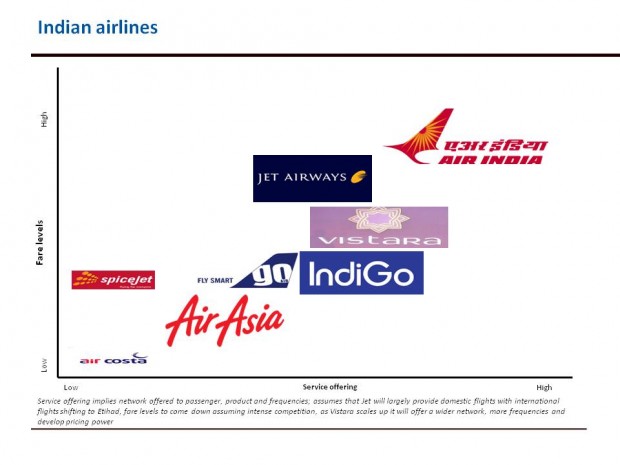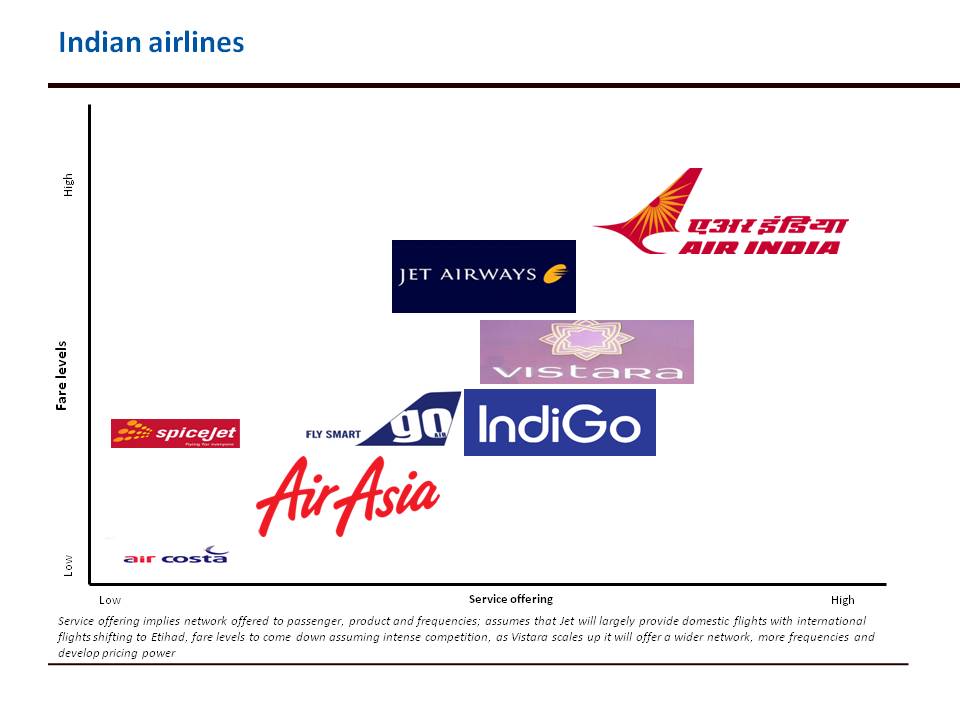 Air Asia as it scales up would have an increased service offering in terms of additional cities on the network. Indigo and Vistara would likely compete to capture a similar segment (assumes that Indigo would deviate a bit from the current business model and introduce a premium cabin on some sectors); Jet would likely operate a network with a focus domestic operations and with pared down international operations (which points to the fact that Jets operations would largely provide feed) while Air India would continue to have a relatively higher service offering and correspondingly higher fare levels.
That said, with the Indian market being as price sensitive as it is, low fares would continue to drive demand. Yet, as the travelling public matures, it is likely that at least a portion of the travel demand (albeit a small portion) could start to switch carriers on criteria other than price. As and when that happens this segmentation between carriers would be more pronounced and if low cost airports are thrown into the mix, it would further help this segmentation.
Either way it works out, the next few years – at least for the travelling public and aviation enthusiasts – should be interesting, dynamic and perhaps a tad bit confusing.