A SpiceJet Boeing 737-800(WL) registration VT-SGK 'Garlic' performing flight SG-622 from Surat, Gujarat to New Delhi, on November 6, with 140 passengers and six crew on-board, while on its take-off run on runway 04, struck a buffalo which had strayed on to the runway. The plane impacted the animal at approximately 80 knots speed. The aircraft suffered extensive damage to the number one (left) engine, static port and other sensors. (See pictures at the end of the story). The passengers were disembarked on the runway via stairs and ferried to the terminal, and the aircraft was taken back to the apron.
There were no injuries to the persons on board the aircraft. The animal died.
A replacement Boeing 737-800 aircraft VT-SPK carried the passengers to New Delhi. The flight departed around 22:55 IST.
The airline has suspended all operations to the city citing the growing menace of stray animals. A SpiceJet spokesperson said
"One of our aircraft (flight no SG 622, a Boeing 737-800 with 140 passengers and 6 crew on board, from Surat to New Delhi) hit a buffalo on take-off roll at Surat airport last night. The buffalo was essentially invisible against a dark background. Thankfully all passengers and crew were safe, however the aircraft was impacted quite severely and hence was grounded. An alternate aircraft was arranged for the passengers. Passengers departed for New Delhi on a different aircraft flown in by SpiceJet at 10:55 pm yesterday from Surat. Stray animals are a growing menace in some airports. This incident has affected our regular operations and hence SpiceJet flights from Surat will now be suspended after this incident. Suspension will be effective as soon as possible."
India's civil aviation minister has ordered an enquiry in to the incident.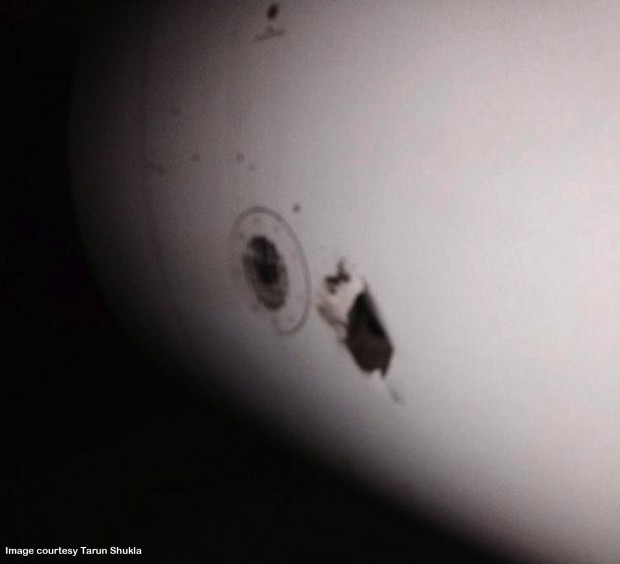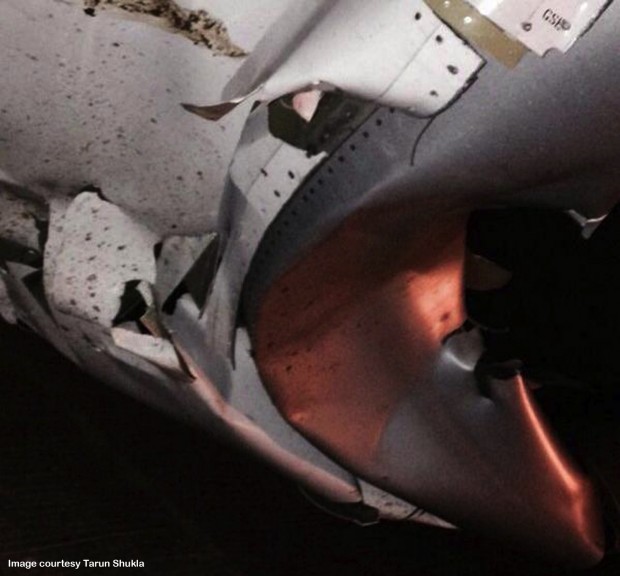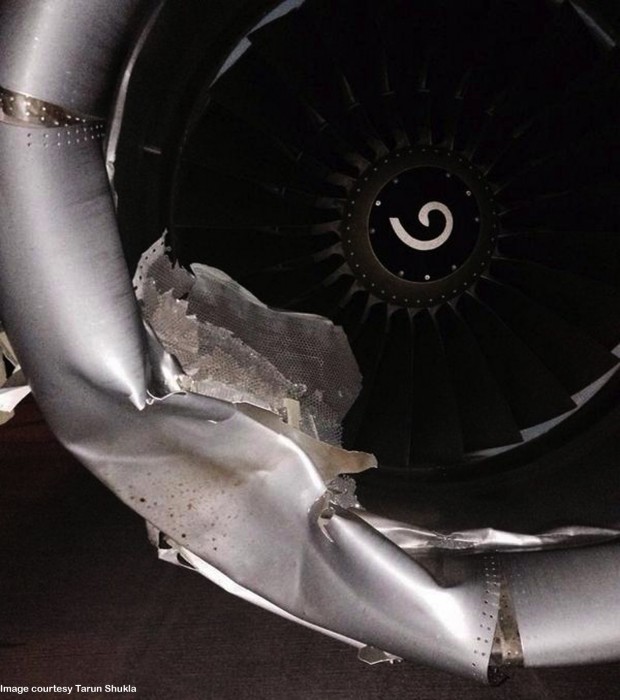 Animal strikes only at government operated airports
The animal menace is quite regular at Indian airports run by government organisations like the Airports Authority of India. In March 2008, a Kingfisher Airline ATR72-500 suffered a nose wheel collapse on its take-off run after hitting a stray dog. In July 2009 on two consecutive days a GoAir A320 suffered engine damage after it hit a flock birds at Ahmedabad and on the very next day, a pig indeed did fly when a Kingfisher Airlines ATR72-500 suffered damage after hitting a pig which ran across the runway as it landed.
Is this merely a case of government apathy towards boundary security?
Share your thoughts via a comment.
Some inputs from AvHerald