Bangalore based Air Pegasus has reportedly taken delivery of its first aircraft, an ATR72-500 which was originally leased and operated by Vijay Mallya promoted Kingfisher Airlines. The aircraft is configured in an all-economy class with 66 seats.
The aircraft returns back home in a manner of sorts. This aircraft bears airframe number MSN 699 (manufacturer's serial number) and was first delivered in March 2006 when delivered to Kingfisher Airlines. It was registered VT-KAA and was a regular at Bangalore. After Kingfisher's financial implosion, the aircraft was repossessed by the lessor BNP Paribas (KF Aero) in March 2012, re-registered as M-ABFC and offered for lease by Aelis Group.
The delivery of the aircraft to Air Pegasus was done in Kuala Lumpur, Malaysia, and it is expected to be registered as VT-APA.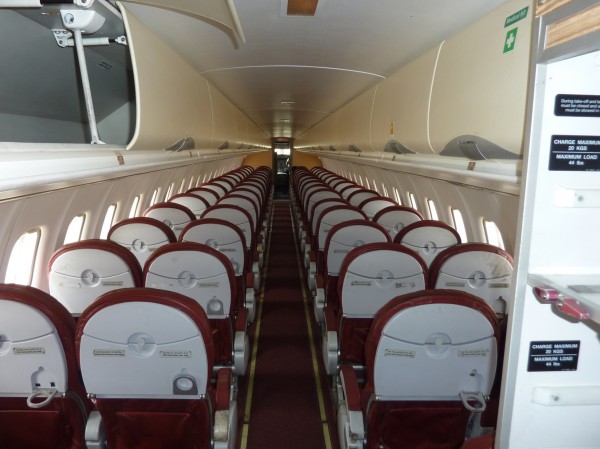 Air Pegasus is expected to pay about $110,000 per month as lease costs based on an interview Shyson Thomas, the Managing Director of the airline gave to The New Indian Express. He said his airline is having a difficult time getting aircraft thanks to the financial implosion of Kingfisher.
[bsu_quote cite="The New Indian Express" url="http://www.newindianexpress.com/business/news/KfA-Default-Delays-Startups-Aircraft-Purchase-Plan/2014/09/16/article2433765.ece"]"They [leasing companies] have asked for a security deposit of 10 months and the personal guarantee of all directors in the company," he said. The company had to pay $1.1 million as deposit which works up to 10 months deposit, though the earlier requirement was only 2-3 months security deposit, he said. [/bsu_quote]
Air Pegasus is trying to get the other two ATR72s of Kingfisher VT-KAB and VT-KAD that were also repossessed by BNP Paribas.
The airline has received permission as a regional operator and is expected to be based at Bangalore's Kempegowda airport and fly to Hubli, Kochi, Thiruvananthapuram, Chennai, Hyderabad, Goa, Madurai, Tuticorin, and Kozhikode.
Hat-tip to The Flying Engineer for the heads up