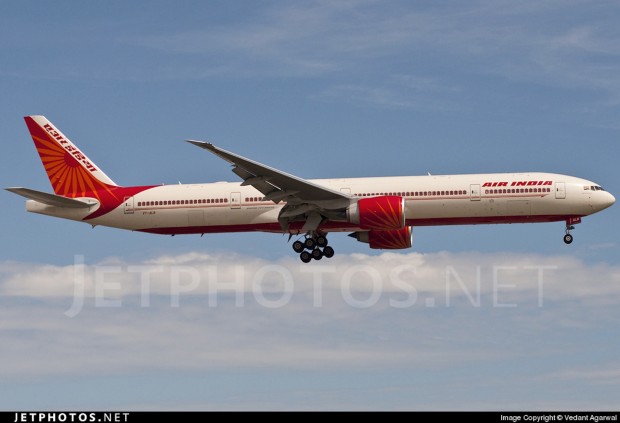 The Daily News & Analysis (DNA) newspaper must be complemented for its report on the bird-strike incident involving Air India Boeing 777-300ER VT-ALR Meghalaya as it performed flight AI144 from Newark to Mumbai on July 13, 2014. It is well written, considering its reader base is technically unaware of aviation intricacies.
Very special kudos to the flight crew of Niranjan Singh, Pankaj Wadhawan and Shilpika Das led by Captain Gautam Verma. As VT-ALR departed Newark, the left engine failed and caught fire.
Bangalore Aviation readers know all commercial aircraft can take-off with an engine failure. So what makes this incident so different? It is all to do with weight and some basic mathematics.
The 777-300ER is a 300+ seat aircraft meant for intercontinental travel and is powered by the GE90-115B, one of the largest engines in the commercial aviation world. Flight AI-144 had a planned distance exceeding 8,500 miles (13,600kms) i.e. a flight close to 14 hours in duration. This required the aircraft to be filled to the brim with fuel; as much as 1.8 lakh litres.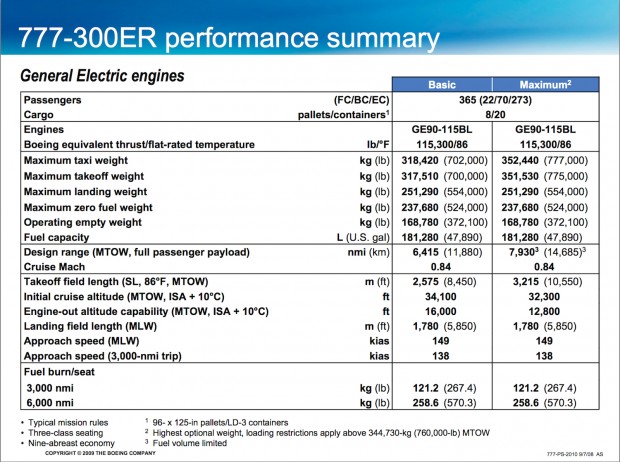 As the performance table of the 777-300ER shows, the maximum take-off weight (MTOW) under normal conditions is 318 tons, its maximum landing weight (MLW) is only 251 tons. The MLW is always lower than MTOW since the under-carriage has to cope with the impact and forces of a landing aircraft.
Capt. Verma and team had to contend with this excess weight while dealing with a failed engine which was burning. Due to the extremely destructive nature of fire and its propensity to rapidly spread, in the aviation world, fire means an immediate landing. However, when a flight fuelled to the point of being well over the maximum landing weight the normal protocol is to lighten the aircraft by dumping fuel.
This was the contradiction the pilots had to deal with. They could not dump fuel and risk igniting the fuel which would turn the plane in to a fireball. However, if they landed above the maximum landing weight, their under-carriage could collapse and turn the plane in to a fireball on the runway.
A heavy airplane requires a faster landing speed which in turn increases the stresses on the landing gear and main under-carriage, and also challenges the pilots to stop an extra-heavy plane on the same length runway.
Bowing to the danger of fire, the pilots risked landing back at Newark, while over-weight, and with one failed engine which skews the flight dynamics of the aircraft.
Capt. Verma and team in a masterful act of flying, landed the over-weight plane on one one engine. The high-speed over-weight landing blew out many tyres, but the flight was landed safely and 300+ passengers were safe.
Bangalore Aviation salutes Captains Gautam Verma, Niranjan Singh, Pankaj Wadhawan and Shilpika Das.
"Blue skies!!!!!" lady and gentlemen.
Share your thoughts via a comment.