Some depressing photos to commence the week of three Kingfisher Airline's Airbus aircraft VT-KFR, VT-KFW, and VT-VJO lying grounded, getting stripped of parts and engines, and slowly decaying at Indian airports,
While one can understand the business strategy of Kingfisher of reducing costs and performing fire-fighting cost-cutting, it is depressing to see these beautiful aircraft being canibalised like this. Sources inform us that the insides are gutted much like the outside.
See photos of these aircraft in happier times. VT-KFR, VT-KFW, VT-VJO.
I am particularly proud of this photo of VT-KFR gracefully lifting off runway 27 in to the setting sun at Mumbai airport.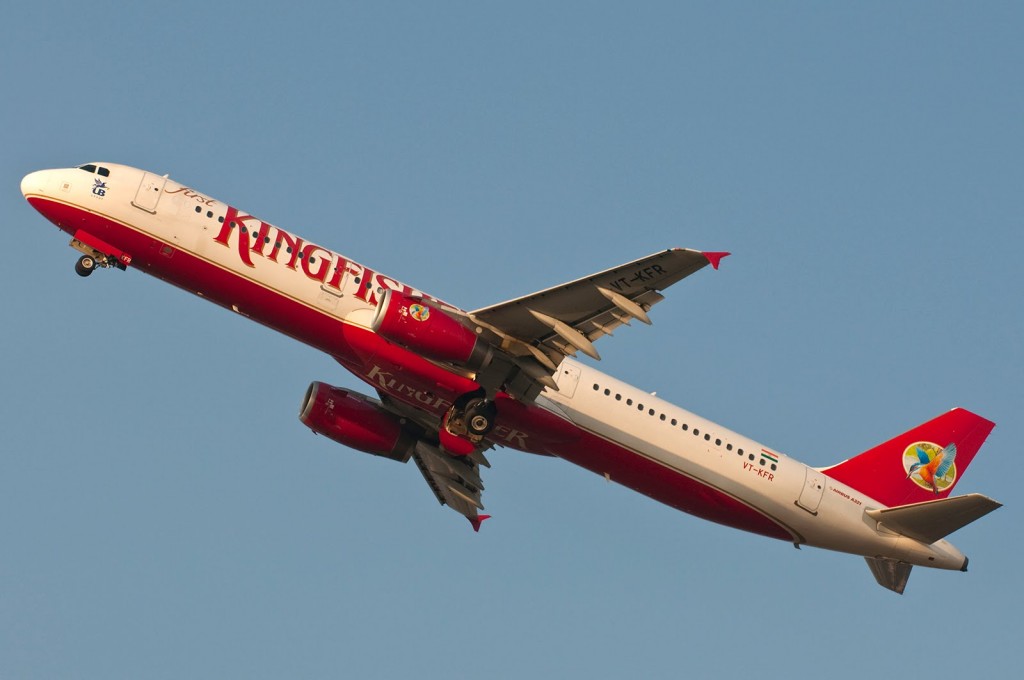 I just shudder when I see what Kingfisher has done to this beautiful bird. Let Kingfisher know of your revulsion. Send them a mail or visit them on Facebook or on Twitter.