On October 21st, 2011 , Commercial Aircraft Corporation of China (COMAC for short) announced an order from Siuchan Airlines for 20 of its narrowbody C919 aircraft. Earlier in the week, COMAC had won an order for 45 C919s from Industrial & Commercial Bank of China Ltd.'s leasing arm.
The COMAC C919 is a large narrowbody aircraft designed to compete with the Boeing 737MAX and Airbus A320neo. The airplane is projected to make its first flight in 2014, and its first delivery is planned for 2016. While the design and production of the airliners are based in China, foreign companies play a significant role in its production as well. CFM International, a GE-Saras joint venture is producing the engines for the aircraft, and other foreign companies such as Honeywell play a role in constructing the aircraft's flight systems.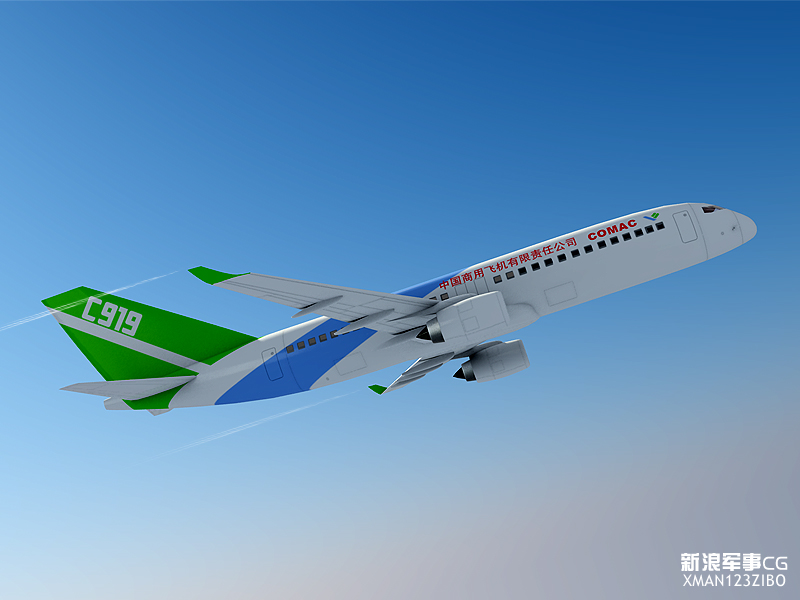 The order from Siuchan Airlines brings the total firm orders for the C919 to 105. China Eastern, China Southern, Hainan Airlines, and Air China are the other airlnes who have ordered the type. Additionally, GE's leasing wing has an order for 10 C919s, with 55 more from Chinese leasing firms. Despite this modest success, the C919 will likely not be taken seriously until it garners an order from a major non-Chinese airline. Ryanair's Michael O'Leary indicated an interest in the C919 earlier this year, but aviation analysts have speculated that his statements were designed to put pressure on Boaing and Airbus for better pricing terms.