The airline industry is undergoing a transformation while it deals with disruptive shifts. Whether it's the grounding of the 737MAX affecting capacity plans worldwide, the shift to low-cost travel or declining demand due to movements such as "flight shaming" in Europe – change is happening in a manner not witnessed before. This holds true even in the world of airline alliances – once considered an integral part of global international airlines. Given the shift of demand Eastwards and evolution of group structures such as IAG, alliances will likely lose their impact in the years to come.
How alliances emerged
Currently, there are three large alliances:
Star Alliance
One World
SkyTeam
Each evolved in a very different manner with core anchor airlines. By passenger count, Star Alliance is the largest of the three global alliances with over seven hundred million passengers.
Looking back, one sees that alliances emerged as airlines grappled with their ever-present issue of capacity and competition. In the early 90s, Northwest Airlines was struggling and one of the ways it could enhance revenue was with a trans-Atlantic joint venture with KLM. At the same time, the US wanted to push for an open skies agreement with the Netherlands and after extensive discussions and deliberations, the Northwest-KLM alliance was approved along with the open skies. This laid the foundation for airline alliances.
In 1997 the first major global alliance – Star Alliance was formed. There were five-member airlines namely United Airlines, Scandinavian Airlines, Thai Airways, Air Canada, and Lufthansa. The alliance would allow the airlines to jointly service a broad network, offer the passenger "seamless" connections and cooperate on a variety of cost and revenue measures. Other airlines soon followed. The One World Alliance was announced in 1999 where the anchor airlines included American Airlines, British Airways, Air Canada, Cathay Pacific and Qantas. Qatar Airways joined in 2013. The last global alliance announced was the SkyTeam alliance in 2000. The members of SkyTeam were Delta Air Lines, Aeroméxico, Air France, and Korean Air.

Interestingly Etihad attempted to launch its own alliance of sorts via buying equity stakes in other airlines. Yet in 2015 news emerged that Etihad was considering joining the Star Alliance.
Benefits of alliances
An alliance (not to be confused with a joint venture) enables airlines to engage in interlining and code-sharing agreements. Interlining means that the passenger does not have to repeat the check-in processes when transferring. As such it is an operational agreement and is implemented both for revenue gains and to handle operational disruptions. Code-sharing, on the other hand, refers to an airline flying with a second "code." As such it is a marketing agreement and is more expansive.
Interlining and codesharing combined can include many aspects but the outcome it enables is to expand network reach while curbing capacity on routes. Thus, airlines can pool resources and cooperate on additional fronts including lounge access, frequent flyer programs and ground handling. This is especially critical where it is not economically feasible for an airline to setup operations due to a host of challenges. For instance, Latin America for several years was serviced via the LATAM network which was a part of the One World alliance. Similarly, services to Africa and the Far-East airlines have depended on alliances to provide expanded network reach. In an ideal scenario, airlines want to cooperate on capacity, pricing and network but that requires regulatory scrutiny and is subject to competition laws.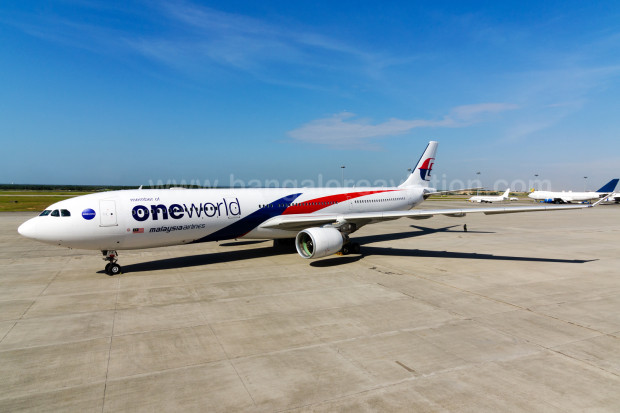 While alliances initially were based on revenue enhancement but soon airlines realized that they could also use alliances towards cutting costs. Via joint procurement, operations optimization and sharing of best practices. Yet a host of factors led to the impact not being as significant. On the revenue side because of product differentiation and pricing, the percentage of passengers who book due to an alliance preference remains inconsequential. On the cost side, the complexity of joint procurement initiatives ironically brings a cost of its own.
Storms on the horizon
The alliance world saw some tremors starting 2015 with OneWorld. Specifically, tensions between Qatar Airways, Qantas and American Airlines centred around market access. In 2018, the departure of Qatar Airways was imminent but has not yet happened. Elsewhere the OneWorld Alliance also received a shock when LATAM announced its intention to pull out starting 2020. This as a result of an investment by Delta Airlines which is a part of the SkyTeam alliance.
With the growth of low-cost carriers and the shift of demand Eastwards, alliances are further losing their clout. Low-cost carriers, for the most part, remained unaligned and their business models don't allow for complexity and costs which an alliance inevitably brings. Amongst the global international carriers, Emirates is the only airline that is not a part of any mega alliance and that has worked well for the airline. The increased cooperation with FlyDubai enables it to expand its network while not compromising on other parameters (though questions remain on the vastly different product offerings).
Finally, when it comes to the Indian skies, Air India is a part of the Star Alliance but it has failed to leverage this towards higher revenues or growth. Vistara interestingly has codeshare with several Star Alliance partners including Lufthansa, United, Singapore Airlines and once ready it is likely it will join the alliance. Other Indian airlines at this time remain un-aligned.
Overall, the alliance world as we know it is bound to see disruptions. Increasingly joint ventures – which are a step ahead of alliances — are being sought. Group structures such as the IAG group or RyanAir Holdings Plc (which now has four airlines) are enabling airlines to derive similar benefits without giving up any potion of revenues. New alliances such as the U-Fly alliance or the Value Alliance have emerged. Self-connecting is a growing phenomenon.
And as several of the mega-carriers falter, the future of the airline alliance will be interesting to observe.