Brazilian airframer Embraer has recieved type certification for it's Legacy 450 mid-light executive jet from the Brazilian Civil Aviation Agency (Agência Nacional de Aviação Civil – ANAC) yesterday at a ceremony at the Latin American Business Aviation Conference and Exhibition (LABACE) in São Paulo, Brazil.
The flight test program was carried out with two prototype aircraft, the first with flight test instruments and the second with a production-conforming interior. The commonality between the Legacy 450 and the Legacy 500 is around 95%. Production of the Legacy 450 has already begun and the first delivery is scheduled for the fourth quarter of 2015.
Embraer expects to receive certification from the FAA (Federal Aviation Administration) in the upcoming weeks and from the EASA (European Aviation Safety Agency) thereafter.
Humberto Pereira, Vice President, Engineering and Technology, Embraer
"We are especially thrilled with the Legacy 450 certification, delivering on our commitment to reach this milestone just one year after the Legacy 500, The Legacy 450 introduces true innovation in its class. This is also a reward for our teams' passion and dedication to bring this truly revolutionary aircraft to market, and I congratulate each team member for this achievement."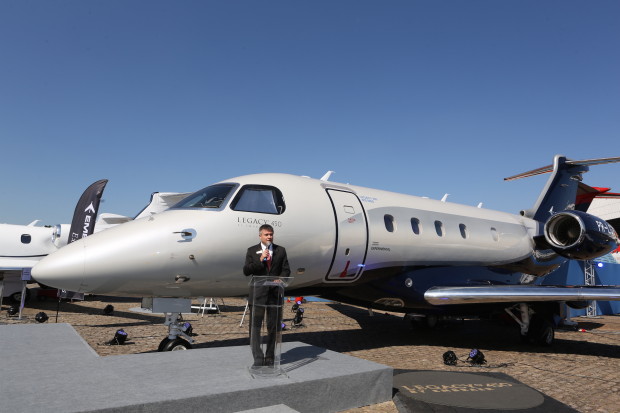 Marco Túlio Pellegrini, President and CEO, Embraer Executive Jets
"We are very pleased to confirm that all Legacy 450 design goals have been achieved or exceeded, This aircraft is also a game changer in the mid-light segment. With better speed, range and field performance than originally planned, the Legacy 450 sets a new standard for its class."