National carrier Air India finds itself in a jumbo-sized problem. It has a huge excess of wide-body 'jumbo' and 'mini-jumbo' aircraft used for international flights, while facing a severe shortage of narrow body aircraft leaving it unable to capitalise on the increased winter demand and the additional demand shying away from SpiceJet due to the latter's financial troubles.
The current situation is a direct opposite to that faced by the carrier for many years when it lacked wide-body aircraft like the Boeing 747, 777, or the new 787 Dreamliners, to take on foreign competitors, while having a surplus of narrow body aircraft like the Airbus A320s, A319s, and A321s.
To meet the peak winter demand, the Maharaja has deployed some its idle wide-body aircraft on short domestic and regional routes of two to four hours length even though, wide-bodies are designed and optimised for medium to long range flights from six to sixteen hours.
Air India thus loses money by losing market share, loses more by having excess staff for the idle aircraft, and continues loses by operating wide-body aircraft on short distance flights.
And in case you are wondering, a confluence of factors are responsible for the imbalance at hand.
Lack of systematic fleet planning
Fleet planning decisions are critical to airline networks and profitability. With aircraft deliveries running in to years, it requires inputs from dedicated teams that forecasts long term demand and identifies the airplane best suited from a cost and revenue perspective.
In a clear example of aircraft acquisition without systematic planning or strategic thinking, the current imbalance can be traced back to the forced purchase of wide-bodies during the tenure of Praful Patel as civil aviation minister when Air India bought a massive 50 wide bodies from Boeing, while ordering a mere 43 narrow bodies from Airbus in 2006.
Ageing A320 narrow bodies
The erstwhile Indian Airlines was one of the first adopters of the Airbus A320 and it remains the mainstay of the narrow body fleet. As per best available estimates Air India has 61 operational A320 Family aircraft in its fleet. 22 A319s, 19 A320s, and 20 A321. The A320 is the most popular variant with an order share of over 60%.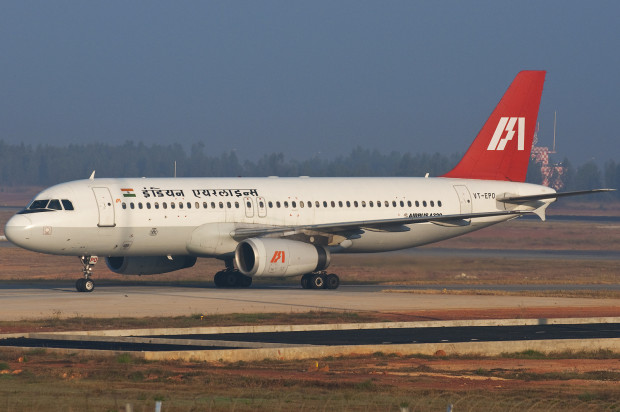 While most of its competitors keep their aircraft less than six years, Air India has five A320s that have crossed 25 years in age, and are reaching their mandatory 60,000 flying hours limit, after which they must be retired (see figure 3 in this document). VT-EPB (MSN045) 25.8 years, VT-EPC (MSN046) 25.8 years, VT-EPG (MSN050) 25.6 years, VT-EPH (MSN051) 25.7 years, VT-EPI (MSN056) 25.7 years.
Another 10 A320s are over 20 years old. This leaves only four A320s from the 2006 order in the "young" category, though even these are approaching the six year mark.
So acute is the aircraft shortage that Air India is reportedly forced to spend over $50,000 per ageing A320 to get their service life extended by 1,000 flying hours, which is a mere 100 days assuming 10 flying hours per day. Read the report in DNA.
Air India is trying to address this imbalance by tendering for leasing up to 14 A320s, but it is an exercise still in progress.
Excess Boeing 777s and Boeing 747s
As per best available records, Air India has 12 Boeing 777-300ERs (77W), three Boeing 777-200LRs (77L), and four Boeing 747-400s (744), a total of 19. Based on normal flight schedules as per Air India's time-table, the actual need of wide-body 777 and 747 aircraft are less than half of the fleet.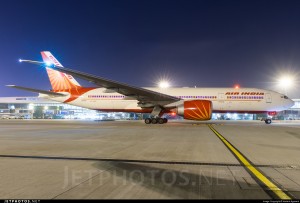 Air India flies three non-stop Boeing 777-300ER flights to the United States which require six aircraft. Assuming one aircraft for emergency stand-by and another for maintenance standby, an over-generous 50% buffer, still adds up to only eight aircraft, leaving four 777-300ERs idle.
The Boeing 777-300ER is one of the most successful wide-body aircraft in history and there is a demand for it. Jet Airways has been dry-leasing up to seven of its ten 777-300ERs fleet to foreign carriers like Turkish Airlines, Thai Airways, and Etihad Airways for about $1 million per month per aircraft. At these prices, leasing out the surplus four 777-300ER aircraft could earn the Maharaja about Rs.300 crore per year, not to mention the savings realised by re-allocating the surplus idle staff.
The three 777-200LRs are just white elephants, not being used for their original purpose, ultra-long-haul flights, no longer viable due to high oil prices. May be Prime Minister Narendra Modi can demonstrate fiscal responsibility and use these three aircraft in the VVIP fleet instead of buying new 747s which will cost over $200 million each.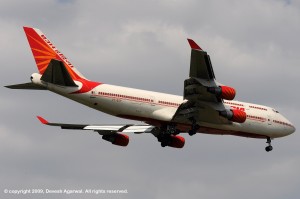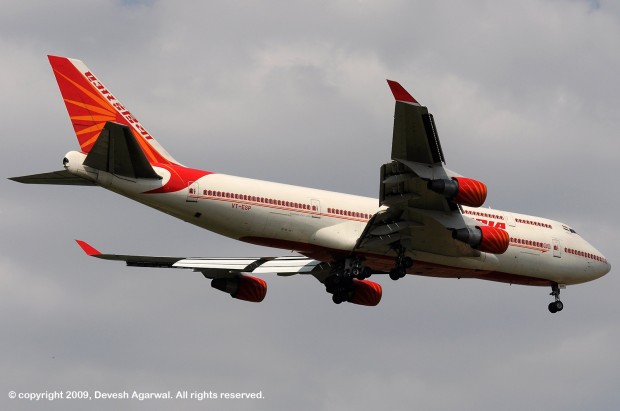 The four 747-400 jumbo-jets are over 20 years old and fuel guzzlers. Air India uses one of these aircraft for flights to the middle-east catering to the labour and price sensitive market because of the high capacity economy class. Even then these flights are money losers.
The other three 744s are mostly idle, except when used by the President and Prime Minister of India for their overseas trips, and then these flights are crewed by Air India pilots, who sit mostly idle, on the roster, while the carrier reports a pilot shortage for other fleet types. Read related article on VVIP flights.
Air India has put two of these 747-400s up for sale. VT-ESN which has 65,000 hours and 13,000 cycles, and VT-ESO which has 69,000 hours and 14,000 cycles. With a designed service life of 20,000 cycles, these aircraft will most likely be used as Boeing Converted Freighters (BCFs).
Air India 787 not certified to fly in fog
Air India was the third customer to order Boeing's newest generation aircraft, the 787 Dreamliner. The airline now has 18 in its fleet. All but one are being well utilised. VT-ANI, is grounded for the last eight months undergoing what Air India calls "a reliability improvement retrofit (modification)". It was to have flown by November, but has still not. Eight months for a retrofit?!?! ….. Wow!!
In a comedy of errors combining failures at Air India and bureaucracy at India's civil aviation regulator the DGCA, Air India's and the world's most modern jetliner, the 787, is still not certified for Cat IIIB operations. The Dreamliners cannot operate in the dense winter fog that plagues New Delhi, the hub of Air India as well as many destinations.
Readers will observe, in the current winter schedule Air India has replaced its late night and early morning 787 flights with 777s. Why the airline insists on operating the smaller and more uncomfortable 787 on a long distance high density route like London Heathrow escapes logic. It should follow Jet Airways' example and operate the large 777-300ER mini-jumbo.
Why buy more Dreamliners? Changing fleet strategy
This absurd imbalance also raises the question, why is Air India continuing to purchase the 787 Dreamliners when it has a surplus of wide-body aircraft?
Air India still has three 777-300ERs and nine 787-8s on order. There are media reports the carrier is trying to negotiate converting the 777-300ER order in to 10 737-800s which can be used by Air India Express on the Gulf routes. Though it late, its a very sensible decision.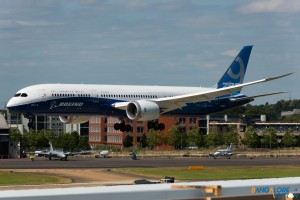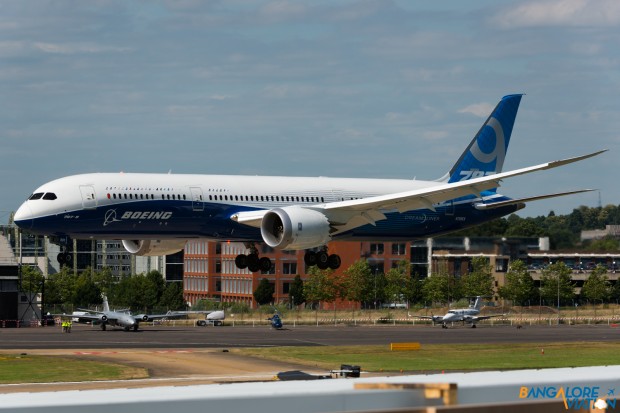 Air India should also consider changing its balance 787-8 order to the larger and longer range Boeing 787-9. Unlike the -8, with the -9, the New York and Newark routes will be feasible and cost competitive thanks to the fuel efficiency of light-weight Dreamliner. Air Canada will be commencing non-stop Toronto New Delhi flights later this year using their 787-9s. The 777-300ERs freed from these routes should be deployed to high density routes like London, or leased out.
The few early build 787s in the fleet, which are significantly heavier than their specified weight can be deployed on the regional routes like Singapore, Dubai and on high yield domestic routes like Mumbai, New Delhi, Bangalore.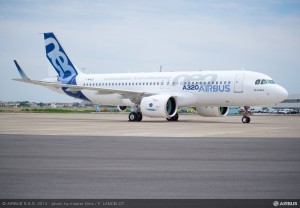 And as far as narrow bodies go, for now cover the shortfall with leasing, but call in Airbus, and place an order for A320neos.
In the mean time, push for faster deliveries of the ATR72s to service smaller cities and free up some of the Airbus A320 family for domestic routes. The x-factor is will the powers that are, of these smaller cities, tolerate the lack of a business class and a turbo-prop?
Air India should ultimately aim for a fleet of 40 wide-bodies and at least 150 to 200 narrow bodies.
And if there is a silver lining to this quandry? Hopefully the government sees this as a clear demonstration on the complexities of running an airline, and the need for long term strategic planning, domain competence, and political independence at Air India.
As usual please share your thoughts via a comment.