A brief comparison of select Asian low cost carriers shows India's IndiGo (6E) airline larger than Malaysia's AirAsia (AK) in terms of fleet operations.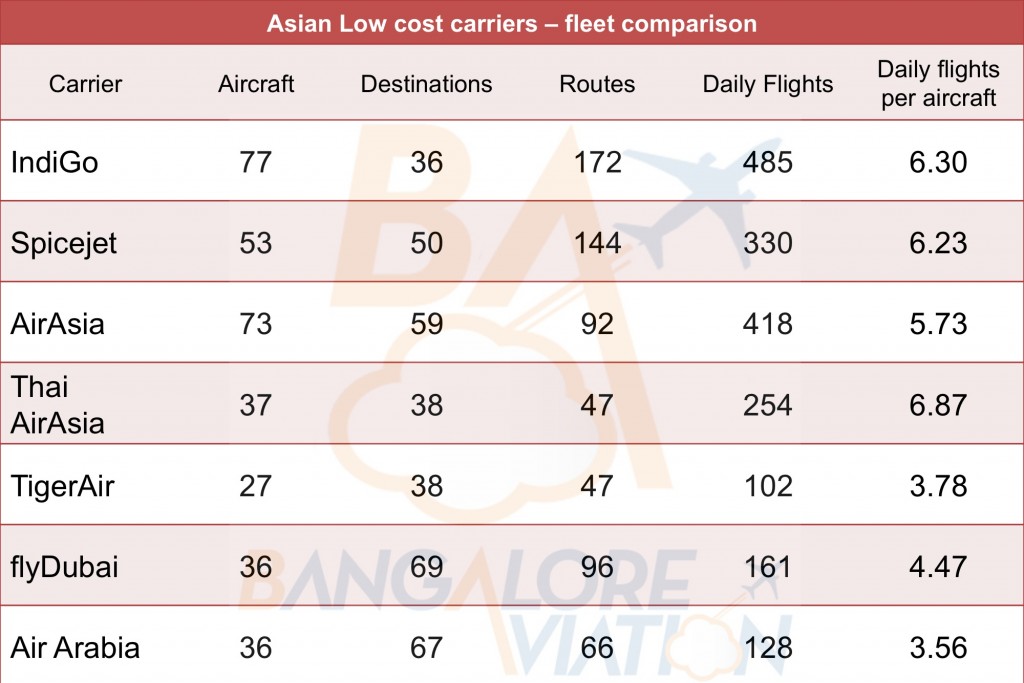 While AirAsia as a group is the largest low cost carrier in Asia, when broken up in to its various operating subsidiaries, the largest, Malaysia AirAsia with an airline code of AK has 73 aircraft compared to IndiGo's 77. Both carriers operate an all Airbus A320 fleet. IndiGo also leads the comparison group with the most number of daily flights, and the number of routes.
Share your thoughts via a comment.