Despite the downturn in the IT market, San Francisco is still one of the top destinations from Bangalore – if not first, then definitely a close second, and Singapore Airlines and fellow Asian carriers Dragonair and it's parent Cathay Pacific has traditionally dominated this market.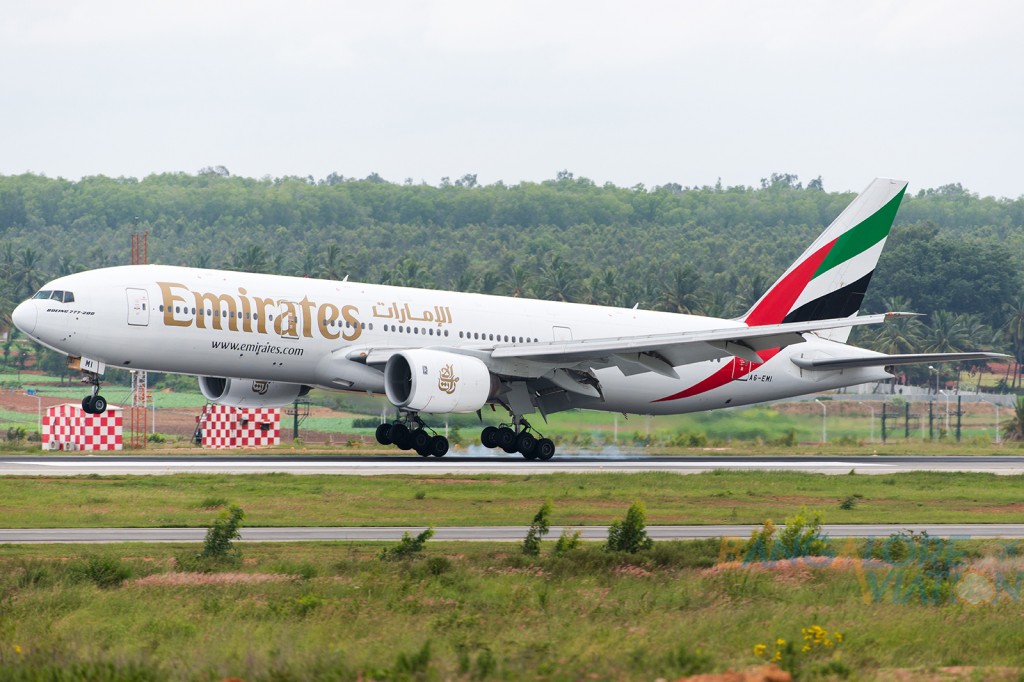 Traditional thinking at airlines believes that passengers prefer a shorter flight to arrive at their destination fresher and conventional wisdom made passengers believe that transpacific flights were the quickest to the US west coast from Bangalore, thus making the Singapore Airlines and Dragonair-Cathay Pacific flights the preferred choice.
It appears that Emirates airlines is slowly tearing away the myth of the shorter transpacific flight with it's recently launched non-stop flights between Dubai Los Angeles and San Francisco.
The Dragonair-Cathay Pacific rules the fastest flight roost with a Bangalore to San Francisco total trip time of 21 hours and 45 minutes, but looses on the return with a San Francisco to Bangalore trip time of 23 hours and 45 minutes.
Emirates is rapidly risen to be the third ranked carrier, behind Singapore Airlines and Dragonair-Cathay Pacific on the Bangalore to San Francisco route, offering a total travel time of 22 hours flat, including transit at Dubai, when compared to the 26 hours and 05 minutes of Singapore Airlines including a transit at Singapore. On the return trip from San Francisco to Bangalore the comparison is even more lopsided, with Emirates taking 21 hours and 45 minutes and Singapore Airlines taking a whopping 32 hours and 15 minutes.
Another transatlantic carrier is second in the overall sprint list; Germany's Lufthansa, which takes just 22 hours and 25 minutes from Bangalore to San Francisco via Frankfurt. On the return Lufthansa takes 21 hours and 30 minutes.
Clearly Lufthansa and Emirates are the airlines of choice for the fastest way to travel between the two silicon capitals of Bangalore and San Francisco.
Is it the great on-board service Singapore Airlines is renowned for, that is attracting the passengers, or a lack of knowledge about the total flight duration? I think it is the former, but what is your view. Post a comment.
Follow Bangalore Aviation on Twitter.
Update – 1
Thanks to some friends who have access to a GDS
Bangalore (BLR) to San Francisco (SFO)
Summer schedule
Cathay Pacific – 21h 45m
Emirates – 22h 00m
Lufthansa – 22h25m
Winter schedule
Cathay Pacific – 20h 50m
Emirates – 22h20m
Lufthansa – 22h 25m
San Francisco (SFO) to Bangalore (BLR)
Summer schedule
British Airways – 20h 55m
Lufthansa – 21h 30m
Emirates – 21h 45m
Cathay Pacific – 23h 15m
Winter schedule
Lufthansa – 21h 30m
Emirates – 21h 45m
British Airways 23h 05m
Cathay Pacific 24h 10m